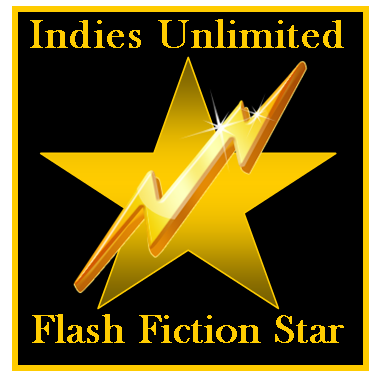 Joan Childs is the readers' choice in this week's Indies Unlimited Flash Fiction Challenge.
The winning entry is rewarded with a special feature here today and a place in our collection of winners which will be published as an e-book at year end.
Without further ado, here's the winning entry: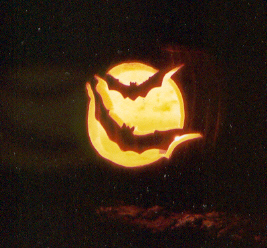 No Costume Needed
by Joan Childs

Like you, I was born of a dying star. Like you, I was once made of star stuff. Seven billion billion billion atoms of it.
Now I exist in the space between the stars. I see you without my eyes. I touch you without my hands. I love you without my heart.
Except for tonight. All Hallows' Eve. Carbon, hydrogen, oxygen, nitrogen, phosphorus, and calcium, along with a smattering of other stuff: they all bind to my soul for one night and I walk with you once again. I am part of the cosmos, but just for tonight, I am part of the cosmopolitan.
I have forgotten the formula of how to be flesh, so please bear with me. I have forgotten how to layer skin over muscle. I may have gotten it inside out. I have forgotten the placement of organs and limbs, the texture of hair. I will do my best.
Do not be afraid.
You laugh with your friends."Trick or Treat!" But I know you feel me near. You look around and beneath your laugh you long for affection, not confections.
You see me. My eyelids are missing, I think, but I can see you. My hand is a few fingers short, but I can touch you. My bloody heart is bulging through my chest, but I love you.
You hold out your hand. With a child's innocence you see the soul through the stuff of stars.
"Hello Grandpa. I've missed you."