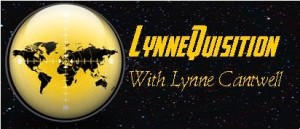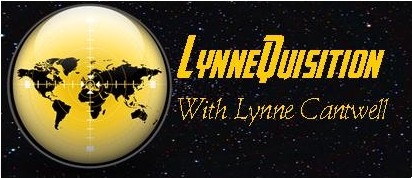 When somebody decides to look for crowdfunding to make a bowl of potato salad, you know the practice has hit the mainstream. Authors who are looking for financial help for their latest writing project have their own site to turn to: Pubslush. Nicole McArdle at Pubslush has agreed to take a seat in the comfy chair and answer a few questions for us.
Nicole, I think we've all heard about Kickstarter and IndieGoGo. What makes Pubslush different?
Nicole: As a niche platform, we are able to meet the needs of authors, publishers and literary professionals that other platforms simply cannot. All of our features have been created with the author in mind. For example, our flexible funding model, with a fixed low platform fee, was an answer to those frustrated with the all-or-nothing models of other platforms. Also, we understand that publishing is expensive and authors should be entitled to keep the most possible money they've raised, which is why we take the lowest platform fee in the industry, 4% of a successful campaign. The fee of other platforms ranges from 5-9%.
Pubslush also provides comprehensive data to all campaigners. Upon completion of a campaign, authors will walk away with demographic information such as location, age, gender, traffic source and click through rates, to effectively target marketing and promotional efforts.
Lastly, your project will be showcased to a serious literary community, meaning your book won't be competing with potato salad, or other trending crowdfunding campaigns. If your campaign is successful, it remains a part of the Pubslush community forever and the author can drive traffic to the sale of the book once it's published through our Buy Button feature.
Lynne: What sorts of projects are people using Pubslush for?
Nicole: We offer authors two options: crowdfunding, for those looking to raise funds to publish, and pre-orders, for those not interested in the funding, but who want to conduct an aggressive pre-publication marketing campaign while gaining sales and receiving analytics and data.
Lynne: How much help is available for authors who want to set up a campaign?
Nicole: One of the great things that sets us apart from other sites is our dedication to author support. We want all of our authors to succeed, which is why we created Pubslush Prep. It gives authors the option to have our team help them create and coordinate their crowdfunding campaign. We offer several different levels of support, which can include all types of services from unlimited email contact with our Pubslush Prep Team, to strategic and personalized tweets for the whole duration of a campaign. If you choose to join the program, a member of our Pubslush Prep Team will work closely with you to create rewards and tailor your campaign to be as effective as possible.
Lynne: You just mentioned rewards. Which ones get the best response?
Nicole: Rewards act as a great incentive for a reader to support an author's campaign. Authors can, most obviously, offer a copy of their upcoming book, but can also offer more personalized rewards, such as a thank you card, a social media shout out, a dedication in the book, and more.
We often encourage our authors to set rewards that won't cost them money. Over the years we've seen many effective and creative examples of this. For instance, a cookbook author once offered a one-hour Skype lesson as a reward. Teaching a reader how to cook a recipe from his own book while getting to know the reader built a long lasting relationship between them. Another great reward example that is of no cost to the author is offering to name a character after a reader.
Lynne: Of course, the main thing writers are interested in is selling books. Do investors in Pubslush projects turn into readers?
Nicole: We don't typically call campaign supporters "investors," because they aren't investing in a project. Rather, they are pledging money in order to receive something in return — most often, a copy of the finished book. In most cases, anyone who supports a campaign is doing so because they are interested in reading the story, so our support-to-reader ratio is high. With that being said, there are those who choose to support a project simply because they are touched by the goal or mission behind a campaign and want to show their support.
Crowdfunding is a great way to attract new readers because you're essentially involving them in the book creation process. In many cases, without readers supporting a project, a book wouldn't be able to reach publication. As a reader, it's rewarding to be a part of the publishing process.
Lynne:  Does Pubslush help authors find readers/customers?
Nicole: One of the most important things that authors need to know is just because a campaign goes live, it does not mean the book is going to sell itself. Self-publishing of any kind takes a great deal of work. With that being said, authors should be ready to dedicate the time and effort needed to promote their book, long before their campaign goes live. Pre-campaign preparation and promotion is vital to a successful campaign – so much so that Pubslush created the Launchpad, a feature that provides our crowdfunding campaigners with a landing page to drive traffic pre-campaign. Launchpad allows authors to get their supporters excited, build momentum and be ready for their campaign on Day 1.
Lynne: Sounds very interesting, Nicole. Good luck with it, and thanks for stopping by.
---
Indies Unlimited does not endorse or support any specific providers of products or services.