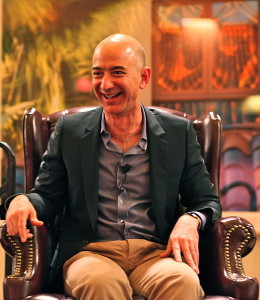 I'm starting this post with an embarrassing admission. My original post — brilliant, ground breaking, and written late at night after several days working my day job at a local luxury retailer — has gone missing. I would like to say that I suspect nargles, à la Harry Potter, but more than likely I deleted it when I powered down my computer.
You probably wouldn't have wanted to read it anyway. It was my business and marketing plan for 2015 and some of the more creative highlights included:
.
Standing outside Barnes and Noble with a sign that reads, "Resist Satan — buy indie books."
Harnessing the power of my iPhone for email and other social media apps in order to learn why my calendar disappeared into the cloud with all the important business and personal dates on it, like the much-anticipated appointment with a local proctologist.
Bombarding other writers I am acquainted with on Facebook with continuous status updates and posting each and every review as it shows up on Amazon. I will, of course, attach a convenient purchase link.
Focusing my limited time on various forums and threads debating whether Jeff Bezos is developing a bio-feedback machine housed in a stealth drone that will enable him to steal story arcs from authors' unconscious minds.
I realize all these ideas will lead to massive profit and fame and fortune, and that is why I wanted to provide a brief snippet — an insider's look — to inspire you to write your own 2015 business plan.
In all seriousness, you need to write a business plan. In the same way that you draft an outline, however loose, to help steer the direction of a WIP, you can achieve a great deal if you take the time to write down your business and personal goals. Think less New Year's Resolution, and more of an Author-Entrepreneur Plan. I put my personal goals right into the business plan. I'm one person — so whatever I want to achieve in any aspect of my life will draw from the same bucket of energy, time, focus, money, et cetera.
In looking back over my 2014 plan, I was excited to see that I somehow managed to hit every one of my major goals. There was one goal that took a bit of doing. As we all know, it is difficult to get media attention. I am not talking about the local newspaper with a distribution of two hundred subscribers. I am talking about some sort of major media — TV or print. You can hire someone to drive this for you, or you can do what I did: create an event that is newsworthy.
The launch of your new book is most likely not going to capture the imagination of a journalist. As we all know, lots of books are launched every day. There has to be an altruistic aspect to your pitch. You have to be giving something away, doing something for the community or a charity. This gives the journalist a topic they can sell to their editor.
In order to find the appropriate journalist to contact, you have to do a bit of reconnaissance. Scan your print newspaper for articles and figure out the pattern of the topics various journalists write about. You want someone who can get an article on the front page. If your topic is good you will be helping them and they will return your email.
For example, if you have written a book about domestic abuse you can contact a local woman's shelter and organize a drive for them. These women leave their homes with their children to escape abuse, and often cannot bring the most basic items with them. A public service event like this might generate interest from a journalist. "Local Author Seeks Assistance for Women's Shelter."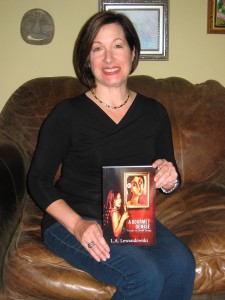 The project that garnered me a front-page article in a major local paper was a lot of work. I designed a self-publishing overview for aspiring authors on PowerPoint. I presented this to the librarians who control the vetted resident authors program, they voted on it, and it was included in available programs that librarians could add to their schedule for the local library patrons. I offered it for free. Twenty-six aspiring authors attended it in November. I sold books, gained followers on Facebook, and connected with a great group of people who truly appreciated the free resources I provided. I was invited to speak at two book clubs with exactly the type of readers I am trying to reach.
My goal this year is to get on TV. I have absolutely no idea how I'm going to do this, and I welcome your suggestions as long as they are legal and have a bit of style. Good luck to all of you with your 2015 projects.