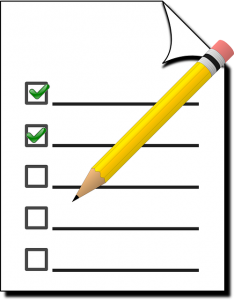 Writing critique groups are a great way to get feedback on your works in progress. It used to be that in order to participate, authors would gather once a month or so at a member's house and take turns reading their latest works. Nowadays there are several kinds of critique groups: online, formal, informal, local. Some are homogeneous, comprised of members who write in the same genre. Others, like mine, are eclectic with members writing different things: memoir, poetry, fiction, non-fiction. Some groups have specific focuses, such as checking grammar and spelling only. Some look for flow and pacing only. Some have only beginning writers, others professional or semi-professional writers. No one size fits all. Even how often they meet, whether they send written critiques on ahead, whether they expect a written excerpt before meetings so they can have their comments ready, or whether they read their submissions at the meetings. The number of members can vary as much as the approach.
Today I would like to concentrate on the group I belong to here in my home city. We six members meet once monthly at our local library. Usually one member may be absent so we average five around the table. Two write contemporary fiction, one fantasy, one a memoir with a medical angle, one mystery thrillers. The last is a poet. One is trad published. One is self-published and the others are either just beginning to write or almost ready to publish. So you see it's quite an eclectic group. In spite of that, it works.
About a week before each meeting we submit a piece of writing and we read each others' works ahead of time. We write comments and suggestions on the members' copies so they can take the feedback home with them after the meeting. At the meeting we take turns in the hot seat as each member gives two or three of their most important comments on the submission. The member being critiqued may ask for clarification but, due to time constraints, the points further may not be discussed further. I have some trouble with this last rule because I usually want more detail but hey, I have to share the time.
So what makes my group so effective? I think the greatest benefit comes from our common purpose. We all want what we offer to be of benefit to the others. We are a true support group. We want all of us to be better writers. There is no competition, no sense that one is an expert and the one just beginning has less to offer, even though we are at very different places in our writing journey. We don't socialize outside of the group but we all like each other. We don't have a leader; we come together as equals.
The other benefit is that we are honest. What we feed back may not always be what we want to hear. Sometimes it's down-right tough. But, because we trust that what is said is given in the spirit of support and collaboration, it is not hurtful – even when it hurts.
I have heard of groups where one member is a bully, so critical that others are wounded to the point of leaving, even giving up writing altogether. This helps no one. Other groups may have one member who becomes the leader, by virtue of their published status, their education, or any number of qualifications that makes them appear "expert". Again, the result can be an imbalance that, in my opinion, leads to either over-dependence on the "expert" or feelings of inadequacy in some of the other members. This benefits no one.
I am not a fan of online groups. They may work for some but, for me, their impersonal nature makes it hard to establish the positive rapport and trust necessary for the free flow of feedback.
Critique groups are not for everyone but I recommend you try one for a while to see if it can benefit you as a writer. Writing is such a solitary and often isolating experience. A good critique group can alleviate some of that.
Make the rules clear: what is allowed, what is required, whether you must submit something at each meeting, how much time is allotted for each critique, and what format it you need to provide. Make sure all the members know the rules and agree to abide by them. Most of all, make sure everyone has the same goal – to nurture and support each  other in that member's chosen style, voice and direction. It can be fun, you may learn a lot, and you may have the opportunity to help another writer advance toward their goals. My group certainly does all this.