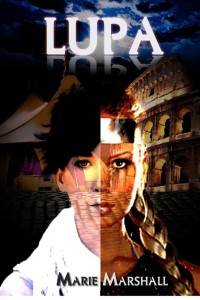 Guest Post
by Marie Marshall
Last week I read Martin Crosbie's article entitled 5 Reasons Why You Should STILL Be Self-Publishing.So far, I have held back from self-publishing. I currently have five books published by the traditional route (three novels, two of which are for YA/older children, and two collections of poetry). From my point of view, getting someone else engaged in publishing my writing was part of the endeavour and the achievement.
Now, as an intro, that may sound as though I'm assuming a position of superiority. Not at all. I don't mean to belittle anyone else's high quality writing (I know that is a difficult thing to define anyway), but whether we like it or not, there IS a hell of a lot of rubbish (also not easy to define) out there on Planet Self-Publish, and it is amongst the generality of that overcrowded planet's population that good self-published writers have chosen to walk. The rubbish will proliferate, and it will probably proliferate at a faster rate than the good stuff. The way I see it, it is necessary to introduce voluntary 'best practices' in order to raise at least the quality of presentation. I'm sure this has been said many times before, but I am going to say it anyway.
1) Self-publishing does not mean self-editing.
No matter how many times I have read through a manuscript, I have been shocked at how many typos and other errors I have missed. These would have been caught by a professional editor. If you believe in the worth of your work, be prepared to back that up by having it independently edited. No, your best friend doesn't count as an independent editor; an independent editor is someone who does it professionally. This costs money. If you can't afford it or can't raise it and still go ahead with publication, well then beware.
2) Self-assessment is biased. Get your work peer-reviewed.
No, your friends and family don't count. They will love your work and consider you the new Tolstoy/Austen/Joyce/Rushdie anyway. Find a handful of people who will beta read your work, from amongst those involved in writing and/or reading new literature in your genre. You will end up making friends with them anyway, but the most important thing is to allow them to challenge style, content, and structure. Then go back to your manuscript with their critique in the forefront of your mind.
3) Try to get it published by a publishing house first.
Why not! It's worth a go! Send a synopsis and a few sample chapters to literary agents and see if any of them will take you up. You may have to sit with your manuscript burning a hole on your desk for a few months, but bear that. You may get a few comments back about style, content, and structure (again!) – look on that as some input free of charge.
4) Get original cover art.
You need something that will grab attention. Let's say you have a book on Amazon, and there sits the thumbnail of your cover. Imagine that the potential reader with that open in his or her browser is, in fact, looking at it on display at a station book stall; their train is due in two minutes, so they have thirty seconds in which to decide to pick up YOUR book as opposed to anyone else's. Getting original artwork can also take time and be expensive, but you have to weigh up whether it is worth it, rather than using a template or mocking something up from a public domain image. You have a lot more control over this than if the decision were in the hands of a publisher (I have to say that I have been fairly lucky and have been pleased with the look of my books). On the other hand, publishing houses know what works, so take a look at what is prominent in your local bookshop.
5) Cover everything a publishing house would.
If they would do it, you do it. Please do not just bang your work out there.
6) Self-published and still hoping to be taken up by a publishing house?
Don't hold your breath. Even getting picked up by one of Amazon's imprints, as mentioned in Martin's article, is exceptional. Publishing houses generally will have the following attitudes towards taking up a self-published book. Firstly that it amounts to secondary publishing, and they don't do secondary publishing; the majority of publishing houses want unpublished work. Secondly, if your book has not sold well, that is an indication that it isn't commercial. Lastly, if yours has sold well, it has already eaten up a chunk of its potential market. A lose/lose situation.
7) Promotion.
One thing a publisher usually covers is the promotion of an author's book. This is something you are going to have to do for yourself. Arm yourself with the cheek of the devil and offer readings, book signings, and so on at your local bookshop, coffee shop, mall, or wherever. Go to open mics and read your favourite passage. But you HAVE to be armed with something of comparative quality to what is available in bookshops!
8) Be pleased with your achievement of having written a book.
There is a lot of satisfaction from simply having created a work of art. I know this is heresy, but do you really need to publish it? I know there will be sharp intakes of breath at this radical thought, but step back and think the unthinkable.
9) There are alternatives.
Time and effort spent constructing a blog for short stories, essays, flash fiction, poetry, etc. is not a waste of time. But remember, even this needs care: editing, design planning, etc. You may manage to build up a good following that way, and know that your writing is appreciated.
So, explore some other avenues, and once you have, then take the plunge into self-publishing. Don't sell yourself short.
---
Marie Marshall is an Anglo-Scottish author, poet, and editor who likes her written works to speak for her. You may learn more about Marie at her website and her Author Central page.