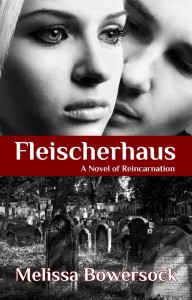 Fleischerhaus
by Melissa Bowersock
Available from Amazon.com and Amazon UK..
While touring a small concentration camp during her vacation, Julia Martin experiences a spontaneous past-life memory of being murdered in that very camp during the Holocaust. Julia then attempts to uncover the mysteries of her past life in order to achieve justice for the person she used to be.