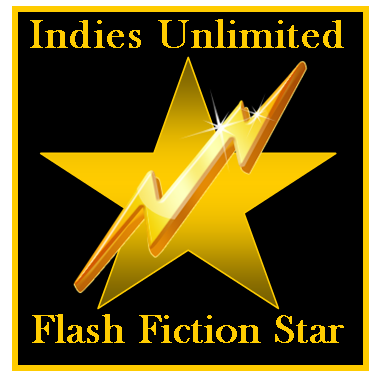 A hearty congrats to Greg Phelan whose entry won this week's Indies Unlimited Flash Fiction Challenge.
The voter-selected story is recognized with a special feature here today and wins a place in our 2015 Flash Fiction Anthology, which will be published as an eBook when this year's challenges are completed.
Without further ado, here's the winning story: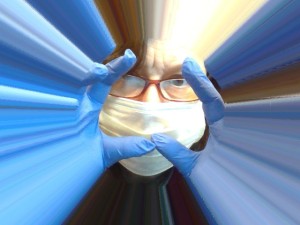 Questions for Greg
by Greg Phelan

Greg tried to speak but no sound came out.
The female voice said, "Gina, please run four delta again and, on my mark, reduce feedback on seven seventeen to ten percent. Ready? Three… two… one… mark."
Instantly, all his pain subsided and everything in his expanding field of vision snapped into sharp focus.
Green Eyes smiled down at him. "Feeling better now, handsome?"
"Much better." The sound of his reply – relayed through the audio interface of Green Eyes' workstation – startled him.
"Excellent, Greg. Now, please give me your DOB."
"I can think of more interesting questions, sweetheart. 'Who am I?', for example. Which of my birth dates would you like?"
From the content and tone of his reply, Green Eyes could tell that her old client's cognitive functioning was back to normal. She smiled again. "Shall I repeat the question?"
"Just write it up as six months from today – transplant day – March first twenty eighty six. And let me save you the bother of repeating a redundant question. The microchip is here, intimately entwined with my self – my container until my replacement flesh and blood body is ready for my transplantation.' "
"Congratulations, Greg. It seems you're still in one piece after all. I'll have Gina run the HoloSense games program you opted for this time. Let me see…that was the…oh my! The less said about that the better, don't you think, Gina? Make a note to ignore all spikes on seven twenty two."
Greg chuckled.