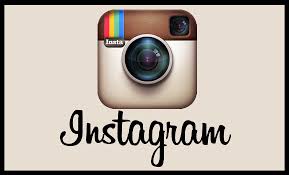 Social media is a big part of our lives. There's no getting around it if you are publishing and writing. The last thing you want to do is add another platform. However, as you watch the pop culture world around us, there is no denying the impact of Instagram. It's ubiquitous in mainstream media. But, is it right for us as authors?
Let's look at some of the stats:
300 million active users
70 million posts per day
70% of users are outside the United States
Average time on the site by users is twenty-one minutes per day
Forty-one percent of the Internet users age 16-24 use Instagram while usage among 24-34 is at 35%.
At first look, the numbers may mean different things to different audiences. If you are a young adult author, Instagram may be the place to be. Here's an interesting number to back that up:
According to Socialbakers, the top brands on Instagram have a post engagement rate 4,700% higher than on Twitter
While these numbers are impressive, does it answer the question of whether you should be on Instagram? If you've been living in a cave, here's the basics on Instagram. It's a free platform to share pictures and videos with others. It's simple to use and offers filters to transform your look. You can easily share to Facebook, Twitter, your blog, and Tumblr. From a personal perspective, I'm on Instagram. However, I have done very little with it. In contrast, I've engaged in Instagram much more for my clients. Isn't that always the way it works? We're the last to do the right things for ourselves.
Looking forward, I'll be incorporating Instagram on a higher level in my strategy. As a writer, here are some reasons why I think that it's time to get on the bus.
We're a different breed and there is probably no better platform to display your "differentness" than through pictures.
It's easy. Click and post, throw in a # or two and you're off to the races.
It's a different population. Facebook and Twitter are huge, and while there is overlap, Instagram is one of the few places you can reach new populations of real users.
The seamless connection to other platforms is a great way to get great visuals into your circle of social media.
If you want to check out a couple of author Instagram accounts you might want to stop by @krakauernotwriting, @stephenking.
Instagram is not all sunshine and roses. Here are a couple of negatives that can impact your success on the platform.
Instagram is exactly what it preaches … instant pictures. The mobile app is free and that is how it's intended to be used. Mobile. If you sit behind a desktop all day, Instagram may be a little frustrating. There are a couple of apps that help turn you desktop into a "mobile device." Here is the best of what's out there.
Instagram for Chrome – Use Instagram directly from your browser. Has a look and feel similar to the actual app. Roadblock? You must be using Chrome; it's an extension for Chrome.
Gramblr – An uploader that uses Instagram's API. In other words, you'll have to provide your Instagram password. There have been issues with compatibility with Apple.
Bluestacks Player App – This is not specific to Instagram. It's a tool to run any mobile app on your desktop. Once you download the app, you'll search for Instagram and follow the instructions.
As you can see, it's not easy to play with Instagram on the PC. If you are primarily a mobile user, it will be easier to get started.
The only other negative is pictures. That's right, just like any other platform, content is key. You won't be able to slap up some written content and push submit. Posting pictures is the key. If you think that you won't be able to supply a consistent flow of pictures to your account, maybe Instagram isn't for you.
Changes to your profile and such, including your profile picture, must be done through the mobile app. You won't be able to go to the PC to get set up. Again, for many, it's not a big deal, for others it's a pain.
Not sure how you'd use Instagram? Carol Wyer shared some thoughts on what you could post here. If you take the plunge to Instagram, you'll want to hashtag (#) your posts and start connecting to the world. In the end, it's a cool platform that offers inroads to a younger, hip, and vibrant population. I'll see you over there at @jimdev7.