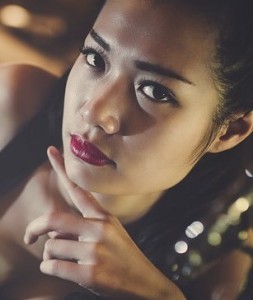 When we submit our masterpieces to a review site or blog hoping for some feedback (and of course a 5 star review on Amazon and Goodreads), there are rules. Each site has its own submission guidelines. We have to follow these of course, but sometimes, even when we stay within those parameters we're still unable to attract the attention of those elusive reviewers. Well, they are busy. They're all trying to wade through the virtual piles of eBooks that are submitted to them. I wanted to know, other than following the rules and presenting a professional product, what entices professional reviewers to check out a book.
I polled a few reviewers and I asked them one question (well, two actually):
Other than being attracted to a book because it falls within your favored genre, are there other factors that sway you in picking one book over another? If so, what are they?
Cathy Speight / Cath 'n' Kindle Book Reviews
The synopsis has got to grab me.  Maybe equally importantly, it has to be well-written and above all, not too long.  Anything more than two shortish paragraphs and you've lost me.  I don't want a shortened version of the story; I want a snappy, attention-grabbing outline.  And it's got to be well-written:  it's the window to the quality of the book's writing.  If it's full of grammatical errors, then it's a deal-breaker.
I believe I can tell a good deal about the book and the writing/writer by the way I'm asked (or told!!) to review a book.  A polite, well-written request to read a book, as long as the book has filled all the other criteria, will most likely seal the deal, even now after I've 'closed' my list.  I have even been known to accept books outside my 'comfort' zone because of the way in which I been very politely, articulately and persuasively been asked to review a book.
Al Kunz / BigAl's Books and Pals
I'm going to give the book a closer look if the author's name is familiar. I get emails all the time that say "I've been following your blog for a couple years, blah, blah, blah…" If the name isn't familiar (meaning they haven't commented on posts, or at least not enough to stick in my brain, or anything like that, I assume they're saying that hoping it will help, but it isn't true. But if they have commented on posts, maybe liked something on Facebook, done an IndieView, or something like that, their name might stick. That gets them a closer look. It's at that point where I'll decide if the genre interests me, the plot is interesting, etc.
Misty Rayburn / The Top Shelf
It has to be from the start. I'm shown nothing else. Especially with the big six. Sometimes they just send me lists with nothing but format, blurb and release date.
They (authors) don't have to act so scared in emails. We won't bite!
Debb Lavoie / Debb's Reads
It's something unique, maybe a weird use of POV.
I need the story to move swiftly and not lag or I get bored and find it hard to continue the book. I think most of all I have to be interested in the characters and the story they are telling me.
Linda McKinney / BigAl's Books and Pals
A great cover always pulls me in. But once I open the book I am looking for a unique voice that is mentally stimulating. I love to be able to get into the psychology of the character by learning what makes them tick.
Stephen Kozeniewski started his campaign for Braineater Jones. He created a Facebook page for the book and posted clever teaser comments on FB from Jones himself. He hooked me with those snippets by giving me insight into Jones' personality. I had to read it.
Marni Graff / Auntie M Writes
For me it's the first five pages. That's my rule of thumb. I'll give any book that long to hit me and if it does, I usually finish it. What hits me? Characters I want to follow or a storyline that grabs me.
Nothing drives me crazy with self-pubbed books more than a smattering of typos that pull the reader out of that fictional world.)
Fiona Mcvie / Authors Interviews
I start with the cover and the blurb, if the cover looks good then I will check the back of a book to see what is written. I never read a review as everyone thinks differently.
Brenda Perlin / Author Brenda Perlin
I like an eye-catching cover but that doesn't get me to buy the book. Of course if it is not professional looking I will most surely pass. The cover says a lot about the integrity of the work.
When I am looking for something with the hopes I will love it the synopsis has to grab me but not only that but the reviews have to be good. They have to be believable. I do count on reviews (like I do when I am buying a hair product or something) to give me some feel of the book so from there I can make a semi-educated guess. Sometimes it is a crap shoot. Then there are times that with no expectations I am pleasantly surprised.
When considering my question, one of the respondents told me what I'd been thinking myself for some time now – reviewers and their submission requirements have become similar to literary agents' submission guidelines. We need to follow the rules to get their attention. Most of us are willing to do this, and we want to build that relationship, and once we've gained the respect of a reviewer there's a possibility they may check out any new work we produce. And, that's all we're really striving for.
I hope the above information is helpful. Now, I'm off to work on my blurb and I should probably revise the opening paragraphs of my work in progress. Good luck!