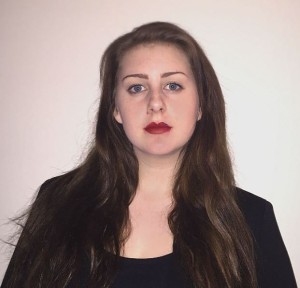 Guest Post
by Sydney Schott
When talking about social media, I think most people are unsure as to what they're supposed to be doing. Sure we know the basics, but what about the finer details? We all want to learn the secrets to actually being successful in this area of promotion, don't we? It can be a struggle to stand out from the ever-growing crowd using social media programs, but learning how to use them can increase your fan base — and mailing list — significantly. Right now, I'm just going to cover the basics.
For starters, you must have a Facebook author page. Facebook is the most popular social media site in the world, and it's more than just a place where you go to connect with friends. Facebook is an outlet to express yourself by sharing your ideas, thoughts, and opinions through creative posts to your page. Sadly, most do not use Facebook properly, and I'll tell you how later.
Secondly, you want to ensure that you are on Twitter. Twitter is a rapidly expanding community which allows your fans an opportunity to follow you more intimately. Twitter should be used as an on-the-go update system, letting your fans know those finer details about you – like what coffee shop you're spending the day at or how late you stayed up to write that final chapter in the upcoming book.
Instagram is the new up-and-coming site to be on; if you don't have an account, make one. Instagram is only accessible via smart phone, and is used to post photos with captions. It's a form of artistic expression through creative photos taken throughout your day which works to engage your fans. Instagram has a very powerful search program to help people find things. If you're looking to get an edge on Instagram and want more likes on your posts, it's wise to consider using an Instagram growth service like the one offered by Buzzoid.
Now that you know what programs to focus on, let's talk about how to actually use them to build your fan base.
Want to know a secret? Your fans are already out there looking for you, searching social media sites hoping to find things that interest them – they're searching for you. And your task is to let them know that you exist.
How do you do that? Your first step is to begin following the right people: people who share the same interests as you and are searching for the type of content that you are posting. Once you begin to follow people, message them and comment on their posts, over time relationships will grow and word will get out that you are on social media and slowly you will find your fan base.
Once you've established yourself on these sites, you want to begin posting things about yourself that are interesting to fans. Adding a hashtag to your post has been shown to increase the number of people who will see a post by as much as 60%. By adding a hashtag, you are giving people an extra avenue to find your post. Adding a hashtag is as simple as taking the pound sign (#) and adding a word after it, such as #indiesunlimited. Hashtags are used on Facebook, Twitter, and Instagram (as well as other social media platforms), so using the same hashtag across all three sites is a good idea because it promotes a tag for your followers to use when promoting or searching for you.
Remember that you are looking to connect with your fans; and your fans are searching for you. Once you begin to interact with your fans, they will feel involved and connected. You also want to post to please your fans so remember to post often, and post personal things; it's been shown that your fans become more engaged when you write more. By posting often, people will continue to see your name, notice you, and interact with you. Building your social media platform requires daily effort, and if left untended you can quickly lose whatever ground you've gained.
The thing to remember about posting on social media is this; the more the merrier – but not too much. What is too much? Fan interaction and feedback from 'Likes', 'Shares', 'Reposts', 'Follows', and other actions will help you learn this for your own fan base. Fine tune your post frequency until you begin to see the numbers go the way you want.
Another good strategy to keep your fans engaged is to have weekly or monthly contests. Contests are an excellent way to prevent fans from becoming bored; by simply posting every day you won't guarantee their long-term interest. Small contests (the prizes need not be large, just meaningful to your fan base) will involve your fans, get them excited for new things, and motivate both you and them to stay involved. Be creative and always try new things.
Remember that with social media, everything you do is trial and error, so don't worry. Your fans are out there. Now go out and get them.
---
Sydney Schott is a full-time arts student majoring in drama and voice. In addition to her studies, she blogs, writes, paints and has built a successful social media platform. Sydney also teaches indie authors how to use Facebook, Twitter, Instagram and Tumblr to connect with their target audiences around the world. You can find out more about Sydney by visiting her blog.