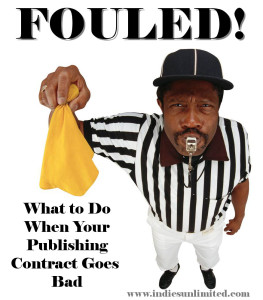 Guest Post
by S.R. Claridge
Yesterday I talked about my experience with Vanilla Heart Publishing and three of the lessons I learned. Today, I want to share the fourth thing I walked away with: knowing the law.
Like so many scam artists out there, Kimberlee Williams of Vanilla Heart Publishing banked on her cunning ability to manipulate new authors with empty promises, lies, and fear tactics; but in the details of the law, the truth can be found. Publishing contracts typically fall under the heading of Bi-Lateral Agreements, which means both parties (the author and the publisher) are signing that they are in agreement with the terms of the contract. In essence, they are both committing to do what the contract indicates they will do. A Bi-Lateral Agreement is only binding in a court of law IF it is signed by both parties and both parties receive a copy of the agreement, containing both signatures.
This is relevant because this is every author's ticket to freedom:  IF the publisher never signed the Bi-Lateral agreement and never rendered a copy of the signed agreement back to the author, then in the court's eyes the contract never legally existed. Thereby, the author's rights were never given to the publisher. Thus, any of the author's work that was published by the publisher and from which the publisher benefited financially falls under Copyright Infringement. So, when an attorney says they cannot go after a breach of contract because a contract never existed, they are referring to the Bi-Lateral contractual agreement.
Copyright Infringement is a federal offense; a much bigger charge than a breach of contract. Every attorney (particularly those with literary field expertise) will take an infringement case, especially when you've got contracts and email correspondence to substantiate your claim. In addition, if the publisher financially benefited from moneys gained via Copyright Infringement, that's called theft and it's another federal offense.
Educating yourself is a necessity in this industry. Know what to look for and don't refuse to see the red flags. Knowing the law can save you from being financially manipulated and emotionally raped. Here are some basic terms with which every author should be familiar:
Fraud: the crime of cheating somebody; the crime of obtaining money or some other benefit by deliberate deception; somebody who deceives; somebody who deliberately deceives somebody else, usually for financial gain. Fraud is a felony charge.
Scheme or Artifice to Defraud:  the deprivation of something of value by fraudulent pretenses, representations, promises, trick, chicane or overreaching; it connotes a planning to defraud and/or a pattern of fraudulent behavior. This is a felony charge.
Copyright Infringement:  to disobey or disregard the copyright; to fail to obey or observe the terms of the copyright law. Copyright Infringement is a felony. On October 8, 1992 Congress approved the Copyright Felony Act. Title 17 of the United States Code defines criminal copyright infringement as willful infringement for the purpose of commercial advantage or private financial gain. Running a close second to copyright infringement is piracy, also another felony charge.
Breach of Contract:  a failure to obey, keep or preserve a law, trust or promise; a breach of confidentiality; a breakdown in contractual obligations or relations. This is usually dealt with in a civil court, when criminal charges do not come into play.
Theft: the act or crime of stealing somebody else's property and/or money.
The moral of the story is:  Be smart. Seek out the red flags instead of hiding your face from them. They will reveal themselves in time anyway no matter how badly you want to ignore them. Being proactive can save you a great deal of heartache in the long run. As an author, you have poured your blood, sweat, time, and tears into your book. It's your creation, your baby. Don't be hasty to get it out there and settle for something less than what your work deserves. Before you sign with a publisher, look at the quality of work the publisher is putting out. Are there typos and formatting errors strewn throughout their author's books?  If so, don't sign with them. That's a red flag. Vanilla Heart's books were extremely unprofessional, littered with formatting errors, typos and misspellings. I would have known this had I researched before I signed; but I didn't.
As authors, this is our industry; thus, it is our responsibility to protect it. We have a moral obligation to look out for one another and should have a desire to support one another on the road to success.  Writing isn't easy. It has its challenges, but it should never result in devastation.
---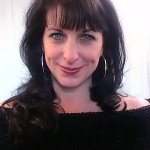 S.R. Claridge is the author of eleven romantic suspense novels. She lives in Colorado and enjoys traveling the world speaking to book clubs and promoting her work. The eight novels that were once under the Vanilla Heart imprint have been re-published through Global Publishing Group. S.R. is passionate about helping other authors avoid scamming pitfalls, and encourages them to contact her. Learn more about Susan on her blog and her Author Central page.