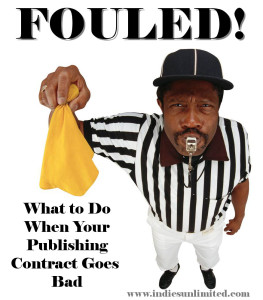 Guest Post
by Brenda Perlin
After I finished my first book, I submitted it for publication everywhere I could. As the rejection letters came pouring in, so did a quick reply from a company called Publish America. I should have run as fast as I could but instead I got caught up with the idea of being a published author. At the time, that seemed as farfetched as taking a ride to Mars. For one thing, I had no writing background, and this was a story based on my life. Who was going to want to read it? Still, I wished upon a star and saw my book on the shelves of bookstores. I so badly wanted this pipe dream that I bought into it: hook, line, and sinker.
I had no idea who Publish America was but I didn't care. My book was going to be available on Amazon. It all seemed too good to be true, and it was.
I should have known things were not right when the company was not concerned if my story was edited or not. They just made it clear that editing was not included in the offer. Okay, I could deal with that. I should have thought that was strange but instead I called the first place I heard advertised on the radio, FirstEditing.com. What I didn't realize was, they would edit but that didn't mean they were good at it. That's a whole other story.
Meanwhile, Publish America didn't prepare me at all for what would come next. They did, however, tell me how lucky I was that they were investing $1,500 into the publication of this book. To this day, I still can't figure out where they came up with that number.
Even though they didn't ask me to pay anything upfront, there were many costs that went with the deal after the fact. They charged me an extra fee to have my book available for Kindle and they charged me for several marketing services they said that I would need. Like their other authors, I had to pay top dollar for my own book. It was ridiculously close to paying retail!
The publishing process was fairly fast. I thought the cover was pretty crappy, but I also thought they knew what they were doing.
It wasn't until after my book was published that I learned the book would be priced at $27.95. I knew that had to be wrong because I had read that their paperbacks were always less than twenty dollars. When I asked them about that, they wanted proof (which I provided) and still made me jump through hoops to get the price down to $18.95. For the eBook they would not lower the price unless I paid them yet another fee, which I ended up doing after several nasty emails back and forth.
Here are actual samples of our correspondence:
My name is Brenda Perlin and my book Home Wrecker was published by Publish America on May 21, 2012. It was a very rough and disappointing journey. First of all… my paperback book and e-book was priced at $27.95. I tried to talk to you guys to help me out as I am a first time author. I tried to reason with your company but it wasn't until I paid $200 to get the price lowered to $18.95, which I find very tacky. I have not asked for anything special. No extras. In fact, I have paid for many extras. I hired your marketing team for an Agent, book tour, summer special and press release package for $200. Thus far zero has happened. I thought I was going to get a book tour, radio and TV spots. I got only one book signing at a small empty coffee house where no one was looking to buy books. That is not what I would call a book signing. … I have been working around the clock trying to sell this book on Facebook and twitter. I don't know what to do at this point.
Yesterday I received a call from you guys saying you were going to send me an email regarding my complaints about the lack of marketing results. Thus, far I have received nothing. The person I talked to was not willing to answer any questions or help me at all.
This has been a very hard and sad process, which I think is a shame because I was so excited to have this book published by you. I have spent a lot of money and would like to see something come from it. I have emailed Shawn but he does not seem to want to hear from me. The agent/book tour has not added up to anything. One response I got was that they were working on a lot of other PA authors. That is not a good excuse. I paid good money and should not be told they were working on other people's books. Mine should count too. I thought that was what I was paying for …. As you can tell, I am very very disappointed.
I will await your response,
Brenda Perlin
And Publish America responded with:
Dear Brenda Perlin:
While we understand and appreciate that authors are big dreamers who believe in their books, it is now time for you to face some reality about your book. You appear to be willing to attack the very people who have helped make your dream of traditional publication come true! Such behavior is not in the least professional and will not be tolerated. Therefore, we request that you cease and desist with your endless emails in which you whine about absolutely nothing.
Here is a fact for you: marketing is a gamble. There is no guarantee that any marketing you undertake will ever be successful, that goes for any venture that a person might be involved in. Still people market because without it, you are guaranteed do go nowhere. Publish America has been actively marketing and promoting your book even though per the contract we do not have to do anything. What we have done for you already costs about $1500 in the vanity publishing industry. But, because we believe that your book deserves to be published, we published your book for free, in the traditional manner, for free.
As far as publishing your book goes, you are right, you don't have to spend a cent to get published. All is included. All other services are entirely optional.
We have done quite a bit of marketing for you already, although we are not required to do so. We acquired, vetted, designed, produced, published, and made your book available to booksellers worldwide at exactly zero cost to you. We took care of all the technical and graphical details, we issued your book's unique ISBN, we produced a beautiful book with high quality cover art, and we put it in the hands of five printing companies on four continents, all at no cost to you. Although the contract does not require us to do any marketing, as you can see, we usually go above and beyond what the contract requires.
For those services which you have purchased, we have tirelessly worked on your behalf. The press releases went out to multiple contacts in the media. We have made multiple contact for your literary agent and book tour services as well. Incredulously, we had a signing event set up on your behalf and you turned it down! Why would you do that? That looks unprofessional to the location and put not only yourself in a bad light but potentially other Publish America authors. The time has come for you to get serious and behave professionally. Do not send any more emails with empty complaints.
I couldn't believe the way they were treating me. It was so insulting and degrading. They were so much nicer before I had signed the contract. Now it seemed they could act any way they wanted. By their tone I could tell they had been dealing with many authors who were just as unhappy I was. There was no doubt about that. I had been duped and it was now clear that I was not dealing with publishing professionals as there was no integrity. This was when remorse and regret set in. I had ignorantly signed a seven year contract!
It was then that I knew the best thing to do was to get out of the contract with them. But I also knew that would be easier said than done. Read about that journey in my next installment…
---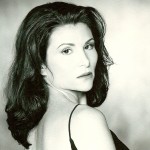 Brenda Perlin is an independent contemporary fiction author of five titles and numerous short stories. From memoirs to illustrated books, Brenda evokes emotional responses in her readers by using a provocatively unique writing style. Her latest book in the Brooklyn and Bo Chronicles captures the soul-wrenching conflicts of a personal struggle for emotional fulfillment. Learn more about Brenda on her website and her Author Central page.