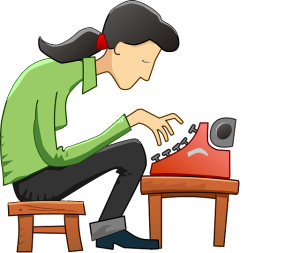 Earlier this month, I wrote about overall publishing costs among respondents to our Book Production Process Survey. I included an extensive disclaimer which you should read first if you haven't already. (It wouldn't be a bad idea to read it again, even if you did the first time.) Also, for this or any of the posts in this series, it could be worthwhile to review the definitions given for the different roles and functions on the original post if there is some question about the terminology used.
In this installment, I'm going to look at the overall process used by survey respondents in moving their books from the first draft through publication, with a focus on which of the potential steps are used most often. In future posts I'll drill down, going into more detail on some of the steps, as well as how and when they are used.
Prior to the evaluation for this and other posts I did some scrubbing of the data. Specifically, the survey instructions asked that if you did multiple iterations of the same step one after another (maybe have your manuscript proof read multiple times by different people in sequence) to record that as a single step, only repeating a process if it was done in multiple places (possibly copy editing before and after beta readers have given their input and any changes made). Several respondents didn't follow that instruction: the majority repeating the self-editing step multiple times in a row, sometimes in multiple places. One of the responses I threw out entirely since they filled the entire process with self editing and as far as I could tell are still editing and haven't yet released their book. For the others, I removed the redundant steps. One interpretation is that authors who think they can do it all themselves aren't as capable of following instructions. A more likely interpretation is that these authors were making a point. (See the section on bias in the disclaimer if you're curious about what that might have been.) I also tossed the response that appeared to be an attempt to claim a process as close to the opposite of the traditional approach as possible. (If one of you out there really does proofreading, copy editing, and content editing in that order, I'd be interested in knowing your reasoning for this approach in the comments.)
Looking at the overall processes used, the most obvious conclusion is that you all go your own way. Out of 88 responses evaluated, there are 84 unique processes. Four processes had two people who use the same approach; the other 80 are unique to a single author.
The most streamlined processes reported were two respondents where the first reader to purchase their book will also be the first person other than the author to read the book in any form. Neither uses critique groups, alpha or beta readers, or any outside editor although one did hire a cover designer. With only two reporting they prepare their manuscripts with no outside help, expecting to glean any useful information about how that works for them would be the ultimate in overreach. It also turns out that they have very little in common, one appearing to be relatively successful, selling a lot of books and making a significant income while the other falls on the opposite end of the scale. The one thing each has in common is they've released more than a handful of books and are reasonably happy with how their indie author career is shaping up thus far, so this approach appears to be working for them.
Also on the minimalist end of the spectrum are five authors who report using a combination of outside readers (critique groups, alpha readers, beta readers, and ARC readers) along with self editing to polish their manuscript.
On the opposite end of the scale, there are seventeen of you who reported using every kind of outside resource we asked about to polish your manuscript, saying you used a content editor, a copy editor, and a proofreader as well as using at least one kind of outside reader (alpha reader, beta reader, ARC reader, or critique group).
Of those resources, here are the percentages for those who reported using each, in order from the most common to the least:
90% – Outside reader of any kind (at least one of critique group, either of the work-in-progress or the completed manuscript, alpha reader, beta readers, or ARC readers)
72% – Beta readers
66% – Proofreader
49% – Alpha reader
44% – Content editor
38% – Copy editor
38% – ARC reader
19% – Critique group (after completion)
18% – Critique group (work-in-progress)
Some of these were what I expected, for example, I'm not surprised the use of beta readers is that high. Others took me by surprise (the percentage of authors who use content editors and ARC readers was higher than I expected, even when taking into account as much as a +/-10% margin of error).
In future posts, we'll dig more deeply into how authors are accomplishing the various parts of the production process and delve into how much they're paying for those who hire outside help.