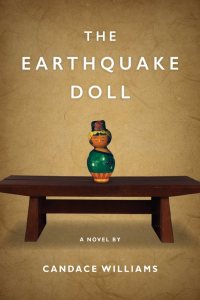 The Earthquake Doll
by Candace Williams
Genre: Historical Fiction
300 pages
4.7 stars on 25 reviews
Miyoko Takahashi struggles between the dictates of an ancient family covenant and the desire of her secret heart during Japan's greatest cultural upheaval. Imperial Japan is
gone and the new democracy threatens to overturn the age-old belief that duty to family is more important than personal emotion.
When tragedy strikes, Miyoko is ordered to fulfill her family's duty under the covenant. If she disobeys, she will dishonor the memory of her father, bring hardship upon the family, and deny her secret heart's desire for happiness.
As the sun rises over the new Japan, Miyoko searches for an honorable way to balance tradition and freedom.
Available at Amazon.com and Amazon UK.
Exclusive excerpt from The Earthquake Doll by Candace Williams Continue reading "Sunday Book Showcase: The Earthquake Doll"