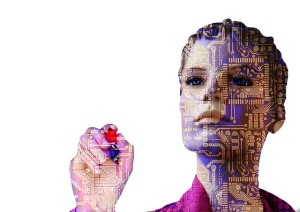 The other day, my internet went out. Not a huge problem; there was a cable cut somewhere and it was fixed within 24 hours. I can live without Facebook for 24 hours, right? That's not a necessity.
But I was working.
Oh, sure, I could still write, and I did, but I couldn't do anything else. I had been seeing to some last-minute confirmations for a couple of workshops I'm teaching for a continuing education program. I was trying to get a reservation at an upcoming book festival. I was organizing a book signing in a town across the state. I was corresponding with a neighboring library about another book signing. And I was wanting to shout to the world that one of my books was a finalist in a book award contest.
And I couldn't do any of those things.
It really is pretty amazing how we indie authors and publishers can do everything from our chairs. We can write, edit, give and receive feedback to/from friends and beta-readers, format, upload, and publish all from the comfort of our home offices. We can promote, market, organize book, and connect with our readers without leaving the house. It's so natural now, it's hard to imagine how it used to be.
In the Stone Age (the 1980s) when I was traditionally published, authors were truly isolated. I wrote my books in complete seclusion; no one read them except my agent and my publisher. Any correspondence with my publisher (which was minimal) went through my agent, and that consisted of very infrequent letters and mostly unanswered phone calls. One day a box of books showed up on my doorstep. I had no idea the book was done. It was like working in a bubble while the world went through its daily machinations around me. When the world eventually bumped into my little bubble, I was completely surprised.
But nowadays — boy, are we lucky. We have this wonderful network, this fabulous community of friends, cohorts, helpers, supporters, and readers. We can reach out and in an instant have exactly what we need, whether it's help with grammar, bugging out a blurb, kvetching about a bad review, or just needing a shoulder to cry on. It's all within our grasp immediately.
Pondering this parallel evolution of both technology and indie authors, I'm of the mind that the first gave rise to the second. It was, after all, the digital revolution that provided all the pathways we now take for granted. Unpublished, unsung authors were always languishing out there in the corners of the world, but now we have those marvelous electrical ribbons that connect us to the reading public and to each other. And while this digital revolution has been a game-changing boon to us authors, we were not the impetus behind it. We're just the lucky beneficiaries.
In the wake of the cut cable, I thought it would be nice to remember this. Be grateful for this. We live in a fantastic time, full of possibilities, and it's nice to know that so many of us are taking advantage of those possibilities and reaching for our dreams. Thirty years ago, almost none of what we accomplish today would have been even remotely possible. Twenty years ago, the seas of change were starting to whip up into whitecaps, but I think few of us had so much as a glimmer of the artistic tsunami that was to come. Today we surf that tsunami with surprising ease. This is truly our time. The time of indie authors.