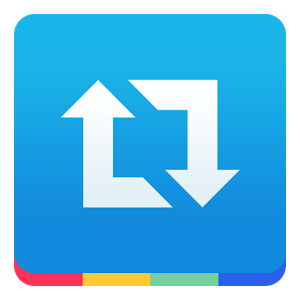 Finding material to post on Instagram can be the hardest aspect of using the app. I had heard so many wonderful things about Instagram and I really wanted to get into it, but I was struggling to post daily because I just could not find enough things to take pictures of. I'm a writer — I work at my desk all day! There are only so many pictures of my fingers on a keyboard that I want to share.
But then I discovered Repost.
Yay for Repost!
It has opened up a huge door for me and I have turned from Instagram reluctant to an Instagram megafan. Now that I have more things to post, I am able to post two or three times a day and my traffic has gone from 20 – 30 likes per post to 180 – 300 likes per post. It's awesome!!
So – how does it work?
Repost is a free app you can install on your phone or iPad (wherever your Instagram account is set up). Please note: there is more than open app that does this sort of thing, I have simply chosen to use Repost. You then sign in with your Instagram details and it takes you to a home page. You have options to look at posts on your Instagram feed, popular media or posts you've personally liked. Choose any image from those different options and share it on your Instagram timeline. It will credit the person who posted the image, but it does give you the chance to leave your own caption.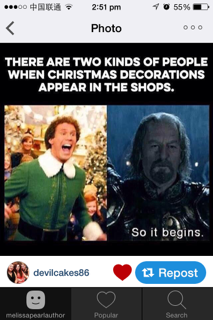 It's extremely simple and easy to use. It helps give exposure to the accounts you are sharing from, plus it helps all your followers get to know you ever better. Because I am trying to build up a reputation as an author who loves romance books, movies and music, I choose to repost things about: books, romance, movies, music, poetry, quotes and the odd funny. This is helping me establish my reputation and build up a group of followers who like the same things I do.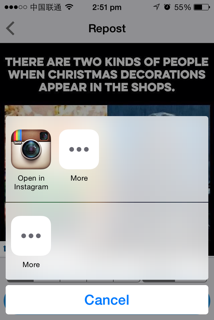 My following has increased quickly over the last few months and like I said before, I am getting a huge number of likes by simply posting twice a day instead of three times a week. I also do my part and go through my feed, liking posts and following people who like the same things as me. With about thirty minutes effort a day, I have fallen in love with Instagram and see it as a very beneficial marketing tool.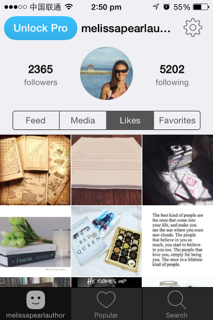 Percentage-wise, I probably repost once or twice a day, post my own promo stuff four or five times a week and then fill in the other gaps with personal pictures (with the odd hand on the keyboard every month or two).
If you haven't gotten into Instagram yet, I suggest you give it a try. It's so visual and beautiful, plus the people on there are fantastic.