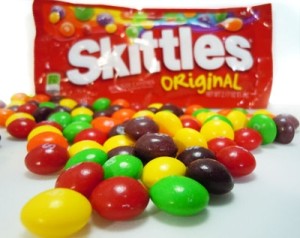 Wallowing in obscurity can be frustrating. Well, not so much the obscurity part, but the poverty part that goes with it. I don't have a big enough following to get Kindle Scout's attention like Martin Crosbie did. I don't have the energy or the time to put out a zillion books a year like Lynne Cantwell or Melissa Pearl. But what I do have is a defective, devious brain that can calculate and scheme and come up with an out-of-the-box marketing plan. Yes, I know RJ Crayton recently warned against these kinds of longshots. But really – this one will work – I just know it.
So I was talking with my pal Nick Forristal about book sales and he said what we need is "that one little girl who goes nuts and tells the world. Think Twilight."
"If we could find a way to PAY popular high school kids to tweet our books, those kids would make a mint. Someone must have a niece or daughter or sister in high school who would do it for money. Do you know any?" I asked, hopefully.
Then Nick said, "You could be a creeper and go to the high school."
That idea wasn't too appealing to me, because that would mean I'd have to get up off my butt and leave my house, but it was worth a shot. Seeing as I live in a very small town, I'd have to go to Spokane to get access to a school of any significant population.
So I went over it in my head. I'd need bookmarks, Mountain Dew, and Skittles. That's what kids like, right? Well, not the bookmarks, but I need something book-related so it's not completely creepy. Then I'd have to find out where the kids hang out. Here in my town, kids can go off campus for lunch. Maybe they do the same in Spokane. I could slide into their conversations, all cool-like, and say something like, "Yo, 'sup?" That's how they talk in the city, right? Then I'd say, "Any of you kids want to make some easy money? All you have to do is tweet about a book. You're on Twitter, right?"
Wait, though, I just saw an article the other day about how Twitter is dying. But kids are still on Twitter, right? Maybe Snapchat? Or Tumblr? Who cares – wherever the kids are will be good enough. Maybe they'll feel bad for the crazy old lady who doesn't know Twitter is like so ten minutes ago.
The kids would say, "Aw, lady, come on. Really? Twitter? What are you trying to do?" Because, you know, kids are helpful.
And I'd say, "Everyone knows you young adults hold the key to social networking, and therefore the success of starving authors. Well, I'm starving, and I am willing to pay you guys to get my book out there on the Internet. It needs to go viral. I know you can do it."
I can tell I have their attention. That's when I break out the Mountain Dew and Skittles. This is going exactly how I'd planned. They listen intently as I tell them about Mr. Pish and how he helps kids learn without knowing it. And then I tell them about Triple Dog Dare, and a couple of my other books. And I let them choose which books they'd like to tweet about. This is all going swimmingly!
Then, I notice a police cruiser pull into the parking lot. Two officers get out and head into the store. I write spy novels, I notice these things, you know? Anyway, I ask for the kids' Twitter handles, but before they can give them to me, I'm pulled aside by the cops.
"Ma'am, what exactly do you think you're doing?" the handsome one asks.
"I just wanted to pay these kids for–"
"That's what we thought!" He twirls me around and slaps the cuffs on me.
"But I just wanted them to tweet my book!" I yell, panicking.
"'Tweet your book?' What kind of sick euphemism is that?!"
"It's not a euphemism! I really just wanted them to share my book on social networking."
The cops shake their heads. "That's the absolute lamest excuse I've ever heard – really, lady? You're under arrest for soliciting minors."
Okay, so it probably wouldn't go exactly as I would like. But you know, they say "Sometimes sacrifices have to be made for art." Okay, "they" don't say that. Forristal did. This is all his fault. I hope he has enough to cover my bail.