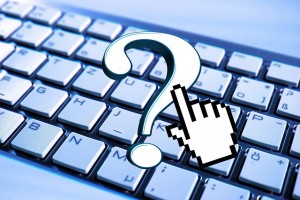 Newbies to the wonderful world of indie publishing can be forgiven their bewilderment at the range of software options out there for our use. The thing is, some programs work better than others for our purposes, and some don't really have any use for us at all.
The minions sat around the gruel cauldron recently and discussed what's out there – the good, the bad, and the ugly. We came up with so many options that I'm going to split this into two posts. Today, I'll talk about project planning and writing software, including a couple of options for people who don't have access to Microsoft Office.
1.  Microsoft Word – The gold standard of word processing software, for good or ill.
Pros: It's ubiquitous, and if you learn Styles, you can set-and-forget your document formatting, saving you time when you're ready to publish. And no matter which program you use to create your manuscript, you will most likely have to convert it to a Word doc eventually.
Cons: Cost. This is going to be true of all of the MS Office programs. Office has recently gone to a subscription model, whereby you're always using the most recent version of the software (regardless of whether it's a buggy new release), but you pay an annual fee for the privilege. Cloud storage for your documents is included in the price, but you can get that other ways for free (see Google Drive below). And Word has other issues: it's not the most intuitive program ever, and it does way more than a fiction writer will ever need.
Best for: Project planning (outlining), writing, formatting.
2. Scrivener – Lots of writers swear by this program, which rolls planning, formatting, and word processing functions into a single package.
Pros: Scrivener allows you to save research, ideas, and to-do lists in one place, then helps you organize your project, and finally, gives you a window to write in, right alongside your outline. The virtual corkboard lets you move story elements around. Templates are included for fiction, nonfiction, and even scripts.
Cons: As with any multi-feature software program, there's a learning curve to figure out how to adapt the features to the way you work. Scrivener is relatively cheap – the list price is $40 (and NaNoWriMo winners get a coupon for 50% off) – but most PCs come with Microsoft Office. Do you really need to spend extra money for a program that does basically the same things Word and OneNote do? And you may still need to export your Scrivener file to Word for final formatting.
Best for: Project planning (notes and outlining), writing, some formatting.
3. Microsoft OneNote – A virtual notebook.
Pros: It's ridiculously easy to use. Click anywhere on the page and start typing. You can copy stuff from the web and paste it on a page, and OneNote will add a link-back in case you need to find it again. You can also embed links in your notebook to other Microsoft Office documents.
Cons: Again, the cost.
Best for: Project planning.
4. Microsoft Visio – Not part of the Office software suite, but a useful program for your planning process.
Pros: If you need to create a timeline, a family tree, or a flowchart, or figure out the layout of a house or office, Visio is an excellent tool.
Cons: It ain't cheap. Visio retails for $299.99. (The only reason I have it is because my day-job employer has a deal with Microsoft; it's worth checking to see whether you can get Office cheaply through your workplace.) There's an alternative called Lucidchart that's free to folks who don't use it very often. Unfortunately, that's all I know about it.
Best for: Project planning.
5. LibreOffice – Open-source software designed as a free alternative to Microsoft Office. LibreOffice is more or less the successor to OpenOffice, which you may have heard of.
Pros: Does almost everything Microsoft Office products do, for free. LibreOffice's sub-programs include Writer (their answer to Word), Calc (Excel), Impress (PowerPoint), Draw (a vector-graphics program similar to Visio), Math (for creating and testing mathematical formulae), and Base (Microsoft Access).
Cons: PC Magazine dings it for its "outdated and inconsistent interface" and "confusing menu options." Documents are saved in LibreOffice's native open format, but you can convert them to other formats so that the rest of the world can use them.
Best for: People who don't want to be beholden to Microsoft in any way, shape, or form.
6. Google Drive – Google's free, cloud-based office suite that you can also use on your PC.
Pros: The apps – Docs (Word), Sheets (Excel), and Slides (Powerpoint) – and your first 15 GB of online storage are free. Because it's cloud-based, you can access your files anywhere.
Cons: Google Drive apps use proprietary file formats. If you write your novel on Google Drive, you'll have to convert it to a Word file in order to upload it to KDP or Smashwords.
Best for: People who want access to their documents anywhere and everywhere.
I'm sure I've forgotten several programs – including Apple's answer to Microsoft Office, and WordPerfect (yes! It does still exist!). Feel free to add comments about those, or others, below.
Next week I'll talk about other helpful and not-so-helpful programs for the indie author.