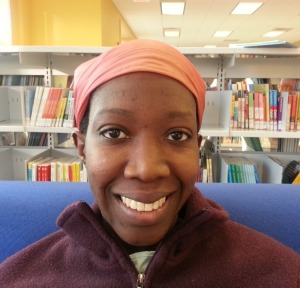 Last month, I wrote a post about setting up books to sell in the Google Play store, which is a bit complicated (so much so that K.S. Brooks wrote a follow up tutorial). This month, I thought I'd go in the opposite direction and discuss how to use an easily navigable Google product, Drive (formerly Google Docs), to help your writing process.
The free product allows users to store files online for access by devices (computer, tablet or smart phone) with Internet access and a web browser (or Drive App). File types include documents, photos, spreadsheets and presentations, but today I'll mainly focus on documents.
Drive's document capability is useful because it allows writers to create and edit documents online. First up, is it secure? Yes, it's as secure as your email. In fact, when you sign into your Gmail account, you automatically have access to Drive.
So, why would you want your documents online? There are lots of reasons.
It allows you to work on your document from any device, because all you need is a browser. No more trying to remember your flash drive. Generally, you want to be online because Drive automatically backs up the document as you type, but if you're not online and have your document set for "offline" use, you don't have to be connected. Google will just upload the changes the next time you're online.
Need another reason? What I've found exceptionally helpful is the ability to access documents when I have short stretches of free time, usually 5 to 15 minutes while out and about. I have these down stretches when I pick up my kids from school or while I'm waiting for them to finish a class. I access documents on my phone, because I always have with me (unlike a laptop, which I can forget or requires a minute or two to startup before I can get working). I tend not to do heavy editing on my phone (it's time-consuming to peck out large blocks of text). However, if I wrote a blog post and need to read over it again for typos, this is a good time. It's easy to correct a few typos, delete extraneous passages or add a couple of words using a modern Smart Phone. I also spend these short windows of time looking over a section of whatever novel I'm working on. I might do this to read for flow or just to look over the previous day's writing so I can be mentally prepared for what I want to write that day.
What if the place you're going doesn't have Internet access? Just open the file when you have Internet access and be sure you've got your App set to save documents "offline" and you'll be able to work on it when you get to where you're going.
Another good use for Google Drive is photos you take on your cell phone. If you're out and think you've got the perfect photo for your next blog post, snap a cell phone pic, and upload it to drive. If your phone happens to fall down a sewer grate before you get home (Happened to me, once. Yes, really!), your photo is on the cloud and you can still use it ( though maybe you'll be too distraught about your phone to blog).
If you have other people who occasionally use your computer (kids, spouse), then Drive can alleviate any fears about them losing/damaging your work. Like most word processor software, Drive has revision history, so you can reload a previous version of your document, if you accidentally deleted of a huge block of text.
You can use Google Drive to create online spreadsheets to keep track of numerical information. For example, if you have travel expenses for your book (mileage, meals, photocopying, hotels), you can record them as you go on a spreadsheet.
How much can you store on Google Drive? It depends. If you upload your own files in their original format (like PDF or Microsoft Word), you're bound by Google's limits (15 Mb across your entire account; so that includes, Gmail, Drive, Picassa, etc). If you create your documents in Google Drive's online document software, you have unlimited storage, as those documents don't count toward your storage limit.
If you're using the Drive App from your Android-based device (phone or tablet), be sure to install the Drive Scan (on the Widget menu). That turns the device's camera into a scanner. If your research requires documents you can't take with you, just click the Drive Scan camera icon and it will photograph the document, convert it to a PDF and upload it to Google Drive. The scanner will work with or without the camera's flash, so you should be able to copy light-sensitive documents.
Google Drive isn't perfect, though. While Drive is fabulous for writers in the writing phase, it won't work for the final steps of a book project. Google Drive is meant to read free flowing, adapting to the browser you're using, so it's hard to do precision formatting. When you're ready to format your ebook or hard copy novel, you have to download your file. Drive lets you download as Microsoft Word (.docx), PDF (.pdf), Open Document (.odt), Rich Text (.rtf) or Web page (.html). You can then format your document to your heart's content.
Drive also has a file size limit of 10mb, which, in theory, works for most novel-length documents. However, Drive has a hard limit of 1,042,000 characters. This is double the previous limit (which I actually exceeded for my 102k word novel; the work around fix was to split your document in two, and I cannot repeat– on this family friendly site–what I thought of that.) With the new limit, my document fits. Drive should accommodate most novels under 200k words. If you like a single file and your novels run longer than that, I wouldn't advise Drive. Earlier, I mentioned the advantage of not worrying about others dickering with your documents. One disadvantage is, if you die and you haven't left your Google password as part of your estate documents, your heirs will need to spend time proving to Google that you're dead, before they can access your files. I've never lost a document on Google Drive, but I still back up a version of certain documents to my hard drive.