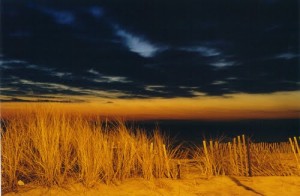 Do you have a special New Year's tradition? Is it interesting? Is it original? Or do you just read a book and go to sleep at 9 p.m.?
Go ahead and let us know what your tradition is by writing it below.  Please keep it short so everyone has room. Here's an example for you:
We watch the sun set over the old year, stay up all night, then go to the beach to watch the sunrise on a new year.

We hope you have a safe and happy New Year.