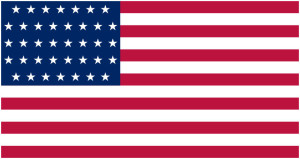 How many of you remember working on a book, getting to a place where you needed some information about a time, a place, or a situation in order for your story to feel authentic, yet you didn't have that information? How many of you remember having to drive to the library to find out the facts? How many remember scooting down to your local bookstore and browsing the shelves looking for some book, any book, that could shed light on the rules of baseball in 1890 or the hunting habits of a jaguar in Brazil?
Yes, I'm dating myself, but I'm guessing there's more than one or two of you out there who can relate.
So now we're in the digital age. We love it, we hate it. It connects us to friends we've never met all over the world. It's an electronic leash that chirps incessantly if we try to ignore it. It's an instant connection to virtually 99% of the information the human race has accumulated in its haphazard history — and to all the misinformation, as well. I once saw a meme on Facebook that said the Internet is like a library with every book in the world, but they're all in a big pile on the floor.
Still and all, it's pretty darn cool.
I'm reminded of that every time I write, yet more so lately. My latest WIP is a time-travel novel where my protagonist finds himself at a frontier fort in the Arizona territory in 1877. The good news for me is that I live only five miles from Fort Verde, the most well-preserved fort in all of Arizona (and the setting for my book). A couple of times now, I've taken a run down to the fort to peruse the books in the gift shop or harangue the rangers and volunteers who work there to answer my questions. What did the soldiers wear for underwear? What was an average day like? What were the bugle calls throughout the day and what did they mean? What did they use for pain-killers?
It's great that I have this exceptional resource right in my back yard, but most of the time I don't even have to go that far. The great thing about the digital age is that, right in the middle of my writing, I can research something from my same chair.
I've had this happen several times already. I'm writing away madly, happy as a clam, when suddenly a situation comes up or I realize I need a piece of information. My character is walking across the parade ground of the fort back in 1877; what does the flag look like? Yikes, I have no idea. No problem, just GTS (Google That S***). Ah, here it is: 38-star flag (above). Grab an image for reference and get back to writing. Going along at a great clip now. My protagonist is impersonating the post surgeon. He's no doctor, although he has some background in medicine, enough to realize that the knowledge and methods of 1877 are sadly, sometimes fatally, lacking. Infection is the biggest killer. Suddenly I get this idea about my guy being able to make homemade penicillin. How do you do that? GTS. Got recipes for penicillin tea, penicillin poultices, penicillin to take orally. Tuck that away for future reference and back to the book.
How cool is that? Come up against a wall, take five minutes to Google around it, get the info I need and I'm back to writing. You can't beat that with a stick. I can't tell you how many books have died aborning because I didn't know enough about the time or the location it was set in. How many books are on that shelf in my mind that's labeled Need more research? Too many. I hate to think about the books that will never be written because I couldn't figure out what the people ate or wore.
The only caveat, of course, is to make sure that the information is correct. I've run into instances where I've found several spellings for a word or a name, some of them with citations, some obviously just off someone's cuff. It's a good idea to not take the first reference that you find (been there, done that), but check several to make sure they all agree and there aren't different versions of your topic out there. We all know that the internet can be a huge cow stomach — someone puts up incorrect information, but it keeps getting regurgitated over and over again, migrating from one web page to another. Verifying the information sometimes takes longer than simply finding it, but it's definitely worth the time and trouble.
Yes, love it or hate it, the digital age is here to stay and, in my opinion, is a boon to writers. Instant research. It just doesn't get any better than that.