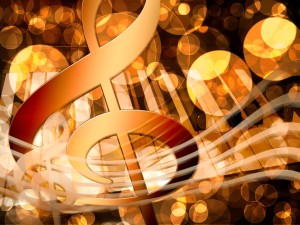 I believe the majority of writers are creatures of habit. Many of us have a writing routine. Maybe we sit in the same corner in our favorite Starbucks, or sit staring at the person who is already there until they get uncomfortable and leave. Not that I have ever done that. Or, perhaps there is a particular ratty old sweater or broken-in pair of slippers you have to wear before the word count can begin.
For most writers, one of the key elements is sound — or the lack thereof. A large percentage of writers insists on total silence in order to create. If you are one of those writers and have a significant other, or kids, or pets, I imagine that is a huge challenge. I have an image in my head of a writer, steaming cup of hot something beside them, settling into the silence to write. Her fingers hover over the keys, a sentence of unparalleled brilliance comes into her head… and the lovely quiet is shattered by a ringing doorbell. Or a truck's air brakes outside. Or a million other distractions.
These potential interruptions are why I write to music. For me, music is not a distraction. Instead, it is an aural blanket that wraps around my brain and protects me from outside influences. I also employ a strategy that might be unique among writers, but I'll save that for the end.
For writers who do use music to write by, the types of music they listen to are as varied as the genres of music. Classical music, without distracting lyrics, is a favorite. A mentor of mine once told me that baroque composers like Vivaldi or Bach are perfect for stimulating the creative centers of our brain. He said something about the overt ornamentation of the music and the lack of obvious rhythms or… something. I don't know, I had fallen asleep by the time he finished his explanation. Which is what I do when I listen to classical music and try to write.
A number of authors use soundtracks – from both movie and video games. I get that. They are designed to be have memorable themes, be catchy, and inspire certain emotions. That seems like a good recipe for creativity as well. YouTube can be particularly helpful with finding long mixes of these soundtracks, since it can ruin the mood if the music runs out or switches to a different song or genre. I've done a bit of writing to a megamix of The Sims soundtracks I found there, but even some of the First Person Shooter or WarGames have counterintuitively melodic themes.
I would guess that fewer people listen to music with actual lyrics. The most common refrain I hear from writers is that if they are hearing words in their ears, they aren't hearing in them in their minds, which does make it tough to write.
I never write in absolute silence. I suffer from tinnitus, which makes silence kind of painful. Regardless of that, I will always use music as a type of time or mood machine. My first book was a memoir, set primarily in the 1970s. I have always had what I refer to as a "phonographic" memory – when I hear a song, I am instantly transported to the time and place I first heard it. That's very handy when writing a memoir of events three decades earlier.
I also have mood pieces I write to. If I am writing a scene filled with dread, but no overt action, I love to listen to the music from the Masked Ball scene from Eyes Wide Shut. If you can listen to that without getting the willies, you are a stronger person than I. When writing a scene where all hell is breaking loose, I love to listen to the chaos of Pink Floyd's The Great Gig in the Sky. Yes, I realize that both those pieces of music would drive the average person insane. It doesn't impact me that way, as insanity is not a long drive, but instead, a short putt for me.
One more thing I do that might push any other writer over the brink: I will often listen to a single song on repeat for the entire time it takes me to write an entire novel. According to my iTunes counter, I listened to Gerry Rafferty's Get it Right Next Time over 800 times while I wrote my third book. Why in the world would I do that, other than my undying love for Gerry Rafferty? Because it creates a Pavlovian response. When I slip the headphones on and hear the opening notes of a song for the three- or four-hundredth time, it's like a shortcut into the world I am writing.
What about you? Do you need silence, or is there a particular piece or style of music you listen to as you write?