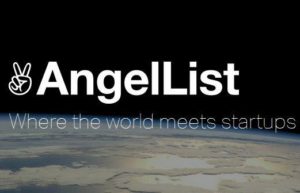 "AngelList is where the world meets startups. Find a great startup job, invest in a startup, or raise money." This is the slogan at the site.
About a month ago I received an email asking me to join Angellist suggesting that it might help grow my business. After some hesitation, and some encouragement from my fellow members here at IU I decided to explore it further.
"AngelList is a U.S. website for startups, angel investors, and job-seekers looking to work at startups. The platform has a mission to democratize the investment process. It started as an online introduction board for tech startups that needed seed funding. Now, the site allows startups to raise money from angel investors free of charge.
AngelList syndicates allow investors to invite other accredited investors to share in the deals."
Founded in 2010 AngelList "offers investment syndicates in which startups raise money from accredited investors investing alongside prominent angel investors … also looking at equity crowdfunding with unaccredited investors." (Wikipedia)
Angellist has a Facebook presence where members share stories and successes,( mostly involving huge funds), and one on Twitter.
In the interest of research, I set up a member profile, which included my education, interests, location, media connections, a photo, and the services I was interested in offering.
That is, I tried to set up a profile. Even though it was fairly complicated, I thought I had finally mastered most of it, and saved it many times in all the right places. There were several pages I had to "save" more than once. When I finished, it looked like I had succeeded with 90% of it. I know I hit save many times and checked to make sure my information was there. Yet, even as I write this, I checked my profile only to discover that almost all of it had disappeared. Imagine my frustration.
Meanwhile, I waited to see if anyone would connect with me and what kind of person or business would choose to do so. I got about a dozen requests to connect.  Four of those had something to do with writing, publishing, editing and other aspects of our industry. One came from a man who owned a company which produces books in 3D – fascinating perhaps for those writing short children's books – but not helpful to me. He was in Egypt. The few requests that had any connection to writing were all imported from Linkedin, suggesting to me that Linkedin is a far more productive site to be involved with.
I did a quick search of the posts on FB and went over some member lists. A number of entries were requests for jobs, most with no experience listed of any kind.
I saw a strong lean towards crowdfunding. What I did NOT see were solid ways to connect with or ways to support other Indie authors. The few writing-related requests did offer services such as editing and proofreading. Those may be of value – but I hesitate to advise anyone to use them as I know of no way to vet their qualifications. We are all aware of how difficult it is to find qualified service providers and to distinguish those from predatory ones.
AngelList Members are all over the globe, with a higher than expected number in India.
The wide range of companies and services registered with AngelList, and the emphasis on investment or finding investors, suggests to me that this is not an organization or site that will be of benefit to authors, unless perhaps in the same way that crowdfunding can be. It leaves the impression of a "department store for investors" with no clear direction or focus – more a networking site for investors of all kinds and those seeking those willing to provide funds by investing in them. Their own mission statement on Twitter, "Where tech companies raise money and recruit" leads me to believe that they are tech-driven as opposed to arts-driven.
The focus is on money, investments, and business. While writing is, indeed, a business on some level for most of us, I do not see AngelList as a productive place for Indie writers to "invest" their time or money. We would be as lost as little fish in a big ocean. It may be of some benefit to those of us who are adept at promotion and marketing. For the rest of us, based on my personal experiment, I see it as an exercise in frustration. Did you have a different experience on AngelList? Did it work for you? Let us know in the comments below.