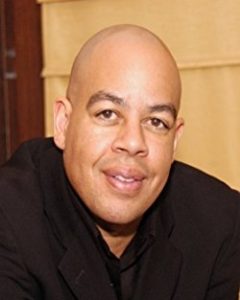 Guest Post
by Dr. Juneau Robbins
For many years I have dabbled in penning various musings and thoughts to paper, writing countless articles…personal and professional…even completing a book or two. Many of those years I dreamed of writing seriously, on a regular schedule, with lofty thoughts of organizing my writings, growing and evolving them, and ultimately sharing chosen selections with the world. On the morning of my 45th birthday, as a concrete action step to force myself to begin writing more, I decided to start a blog.
Honestly, I had no idea where to begin. Internet technology advances at a rate exponential to human aging, and I'm somewhat of an internet dinosaur. Last week, a friend enjoyed a hearty laugh at my expense when she found out I still have and use an AOL e-mail account. What's my point? The thought of starting a dedicated writing blog in an unfamiliar online world was intimidating.
So, like most anyone on the Internet, I asked Google. Twenty minutes, and a few keyword searches later, I had a basic understanding of blogging, along with confidence I could function in the blogosphere. I also discovered that WordPress dominated as the premiere blogging platform against which all other platforms are compared.
Vaguely I recalled receiving an e-mail message from My Writing Network (MWN) founder William Kowalski approximately a month prior.  He was creating a platform to provide free websites for writers. Initially I archived that e-mail, knowing I wasn't ready. This day, however, I revisited that e-mail with fresh eyes and energized writing goals.
So I decided to visit to MWN. In a clean and simple web design, the site advertised easy and free websites for anyone with an interest in writing, free to use how you choose. No page limit. Blog included. All core services covered. Fully functional within 24 hours. No long term commitment. The only requirement was a valid e-mail address. This had to be too attractive to be true, right?
I took the shot. After entering my e-mail address, I quickly received an auto-generated reply, verifying my inquiry had been received and notifying me that my site was being prepared. Soon followed an e-mail with log-on information and instructions for accessing my very own site. Exciting. Quickly I logged in, greeted by a friendly WordPress message, and I was viewing the backend of my site for the first time. It was thrilling. Then returned the feeling of being an internet dinosaur.
When I say e-mail, Microsoft Word, Google, and Facebook comprise 90% of my computer use and knowledge, it's no exaggeration. Familiarity fosters comfort, and I know those tools with great efficiency. Looking at the backend of my WordPress site for the first time, I had no idea what I was looking at. This moment was probably the toughest moment in my entire experience with MWN. Fortunately, MWN has handy, easy-to-understand, quick-start videos that soon familiarized me with the site, its basic functions, and an overview of how to get started…and so it began.
To say my life was busy at the time I signed up for MWN feels like an understatement. As owner and main practitioner in two private healthcare practices, spending time with a growing family, and with life's myriad of responsibilities, I did not have time to invest in learning how to build a new website. Time is my most precious commodity.
Even though all the tools were there, along with dozens of short tutorial videos, I chose to purchase a flat-rate starter package offered from MWN for $99. With this option, MWN set up a five page site for me, then I was able to choose a theme that suited my writing content, purpose, and personality. The transaction was smooth. The site was up and running in less than a day.
In retrospect, knowing what I now know about WordPress, and the ease with which pages are created and how to organize a site, I may have chosen differently. At that time, however, at least for me, the option of paying a small fee to save time was definitely a winning decision. I appreciated having that option.
Another feature I really liked with MWN was the option to choose "domain mapping," another term new to me. Domain mapping allowed me to use a personalized web domain name for my MWN site. So, I am able to use my name, DrJuneauRobbins.com, which is great for branding and identification of my work. I believe the cost for domain mapping was $10.95 per year. Well worth the cost, in my opinion, as it elevates the MWN site to another level of professional.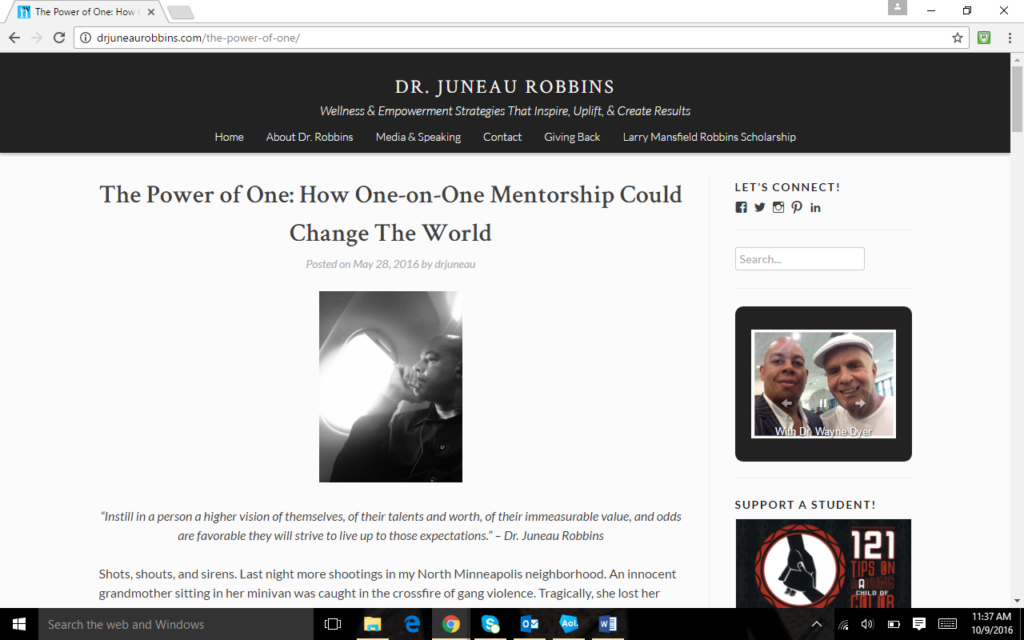 As with everything in life there are pros and cons. With my MWN experience, the pros far outweigh the cons. The pros include a relatively easy learning curve, great customer service, the ability to personalize and grow a website at will, flexibility in use, and the fact that basic sites really are free! Also, exposure must be noted as a huge pro. In the six months I've been on MWN, my writing has been read by people who would never have seen it otherwise. There's no telling the potential upside of such exposure.
MWN's only con in my eyes is the learning curve, but that's part of anything new, and with MWN the learning curve is really quite shallow. There are great video tutorials and strong customer support available to help with any questions. From the experience of an internet dinosaur, if I can master the WordPress workings of MWN, most anyone can. Within a couple weeks on MWN, I found myself using the site just as easily as using Microsoft Word.
In conclusion, I think MWN is definitely a winning website for writers of all kinds. It's a unique idea that has evolved into a solid and consistently improving product. I'm pleased with my MWN site. While it's a work in progress, it's a work in progress I'm proud of. I plan to remain a MWN member for a long time, and would recommend the site to anyone who enjoys writing and would like a dedicated website of their own.
---
Dr. Juneau Robbins is a wellness and empowerment author and speaker who has appeared on media outlets such as ABC News, NBC News, and USA Today as a wellness expert. He resides in the United States Midwest with his wife and 5-year old son. You can learn more about him at his website, or on his Author Central page.