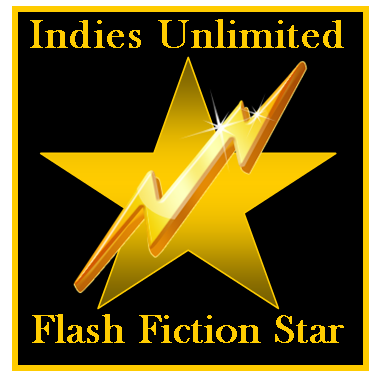 A. L. Kaplan is the Readers' Choice in this week's Indies Unlimited Flash Fiction Challenge. The winning entry is decided by the popular vote and rewarded with a special feature here today. (In the case of a tie, the writer who submitted an entry first is the winner per our rules.) Without further ado, here's the winning entry: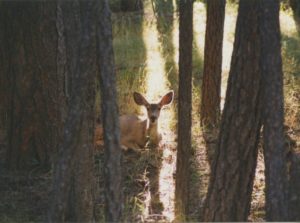 I See You
by A. L. Kaplan

No signs of distress or fear shine in her eyes as I approach. Wild animals usually bolt from a hunter, yet she remains, waiting, calm and silent. Uncertain, I continue forward, the gun heavy in my hand. I need meat but can't bring myself to raise the weapon.
Two feet away and the doe still hasn't stood. Her chest slowly rises and falls with even breaths as she watches me. Is she ill, injured? There must be some reason for her odd behavior.
I crouch and stare into her large brown eyes, trying to discern what's wrong with her. The loving look I see sends my heart racing. More familiar than anything that I have ever known; my heart; my love; taken away before our first night. Tears stream down my face. For months I've prayed for another chance to save her, to be with her again.
With shaking hands I touch the doe's soft fur and bow my head, the riffle forgotten on the ground. I can't kill, not again. Warm breath whispers against my forehead and a tongue caresses my cheek. Ripples of tingling heat rush through my body and I crumple to the ground sobbing.
The doe rises, nudges me up. My feet feel heavy and clumsy. Confused, I look down. Hooves and fur-covered legs are all I see. Mirrored in her eyes stands a young stag. She winks with a twinkle in her half-lidded eyes. We have our second chance.