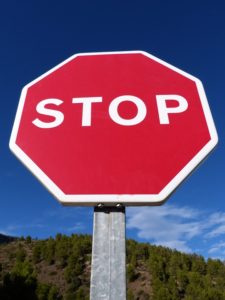 Okay people, I'm going to rant. I have had it with all these articles lately – some from people who are in no way qualified to be writing them – TELLING authors how EXPENSIVE it is to self-publish. Well, that's a crock of …
If there is one way to get me riled up, this is it. Scare tactics. Holier than thou BS. Seriously, people. JUST. STOP. Stop trying to frighten new authors. Stop writing articles with ONLY worst-case scenarios. Stop claiming that authors have to go to conferences or get interior "book design" or that they have to pay for every service under the sun. One of the best things about being an indie is that we can learn how to do most everything ourselves – FOR FREE. If you have the ability or desire to pay for everything, good for you. That doesn't mean that's how it HAS to be done. In fact, most indies I know do everything themselves. FOR FREE.
Editing is the one place where an indie should spend money. It's impossible to edit your own work. But it doesn't mean you actually can't get it done for free – some editors will trade work. (I once traded an editing job for six book covers…) If you don't have anything tradeworthy, you can still greatly reduce the cost of your editing through the use of Alpha and Beta readers. So that's not going to be an astronomical expense. If it is – then you're being taken advantage of – and don't do it.
Sure, you can also spend money on book promotion, if you want. Sites like BookBub (if you're lucky enough for them to accept you) are on the absolutely high end of the cost spectrum. Sites like Choosy Bookworm, KB&T, and many others are much more affordable. And, of course, *cough* Indies Unlimited, Book of the Day, ReadFreely, Reading Deals, and so many other sites offer free options for getting your books in front of readers. So, even with book promotion, you can still manage to find free ways of doing it. Don't let anyone tell you otherwise.
Here are some items that I've recently seen people claim are going to cost an author, but you can, in fact, do yourself FOR FREE. I do them for FREE, and most of the IU staff does as well. That means: YOU CAN DO IT FOR FREE, TOO!
Proofreading (through Beta and ARC readers)
Contests (submitting to)
ISBNs (free through Createspace)
FREE. Free. Free. Free…. ALL of them, FREE. Argh! Yes, we teach you how to do them for free here – and guess what – Indies Unlimited is free! That's why I have the world's slowest internet – because I don't make a dime off this blog. It's FREE. There are other sites that also offer advice on all this stuff for free. The Smashwords Style Guide is free. Why is all this stuff free? Who knows. Because we can, I guess. Because "indie" is a community, not an "every man for himself" industry.
So please, don't take all these articles that tell you how expensive publishing is to heart. Yes, there is a wide range of costs related to the industry, but that doesn't mean you have to pay. In fact, when it comes to getting published, my new slogan is – If you have to pay, run away. Do your research. Learn how to spot a scam. Decide if you have more time than money. If you have more money than time, then by all means pay to have services done for you. But if your situation is the reverse, learning how to do formatting, make book covers, and more could end up not only saving you money, but giving you another way to earn money if you get good enough and can start offering those services to others.
Don't be discouraged. Chin up! Smile. A smile is free, too. Be indie. Be proud. And don't let these people get you down. If you see an article telling you how ridiculously expensive it is to be an indie, take the link to this article and slap it into their comments. I'll be glad to go a couple of rounds with them. Just remember who's got your back. We do. You're welcome.