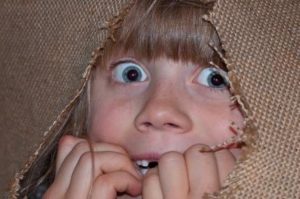 To be an indie author, you have to publish a book. Right? But how do you sign up for that?
This will seem pretty basic to a lot of folks, but those who have never done it may be worried about the process. You know what? It's really easy. Here's what you do.
A note before we begin: All of the sites request some of the same information, so you will need to have it handy. They will ask for your name, your address, your email address, the password(s) you want to use, and some very basic financial information: your Social Security number for US residents, and the routing number and account number for the bank where you want them to deposit your royalties. And okay, another note – each will have different requirements for book covers, so make sure to read those on the respective sites.
With that said, here we go.
Smashwords: Go to smashwords.com and click the link on the left side of the screen that says, "Join for free!" You'll see this screen.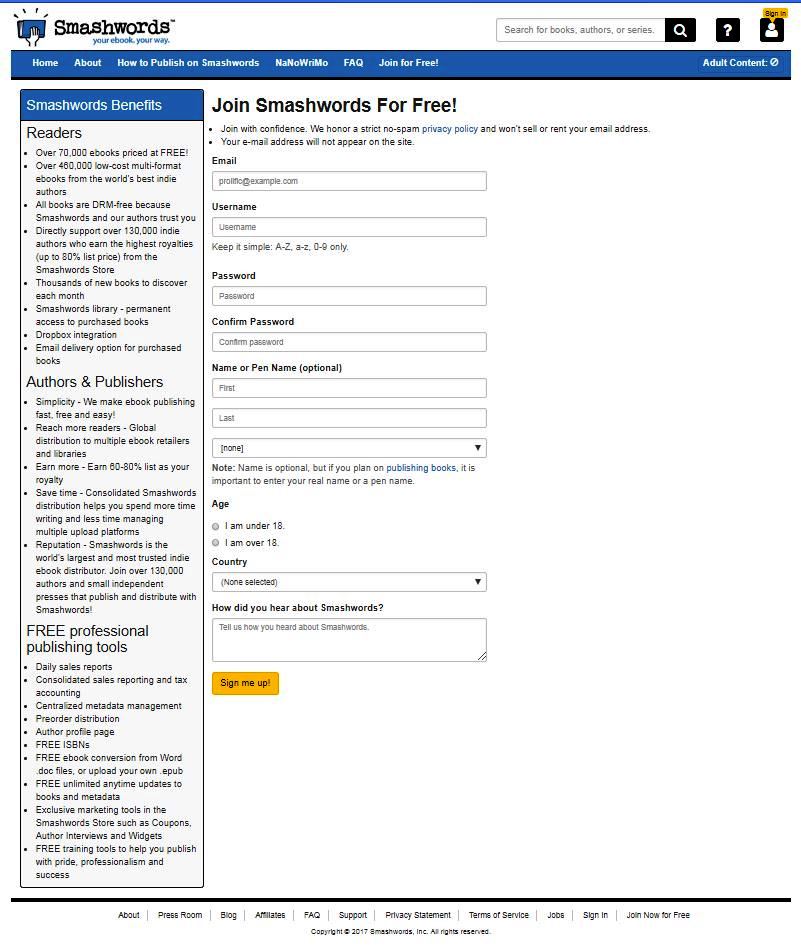 Fill in the info and hit the Sign Me Up! button. Then wait for your confirmation email, which will fill you in on what to do next. Just follow the steps there and you're golden.
Every author at Smashwords gets his or her own dashboard, where you can publish and unpublish your books, generate coupons for free copies, complete your author interview, track your sales, and so on. K.S. Brooks did a bang-up job of explaining all that here.
Before you upload your first book, though, we strongly recommend that you download a copy of Mark Coker's Smashwords Style Guide. It's free everywhere – you can even get a copy at Amazon. Follow the steps there to format your manuscript as an ebook.
Kindle Direct Publishing or KDP: Go to kdp.amazon.com.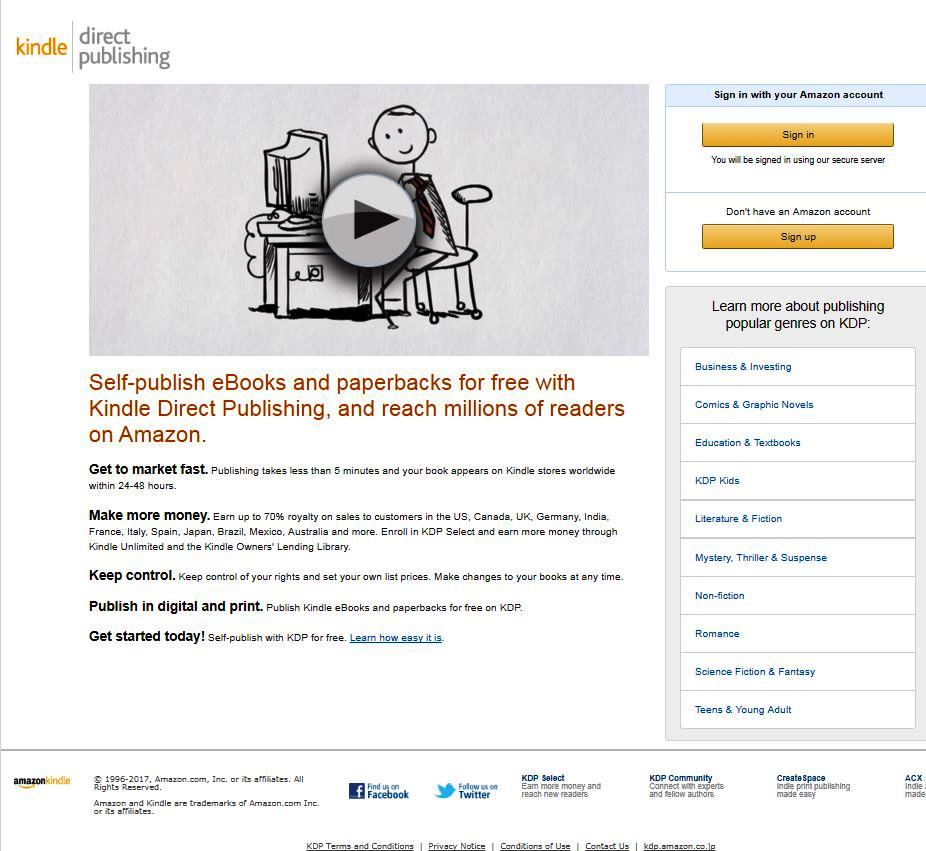 If you already have an Amazon account, you can use that to sign up for KDP – but let's say you've never done business with Amazon before. Click the "Sign Up" button under "Don't have an Amazon account". On the next screen, fill in your email address and the password you want to use. The following screen takes you to KDP's terms and conditions. Click Agree.
The next screen is your Bookshelf.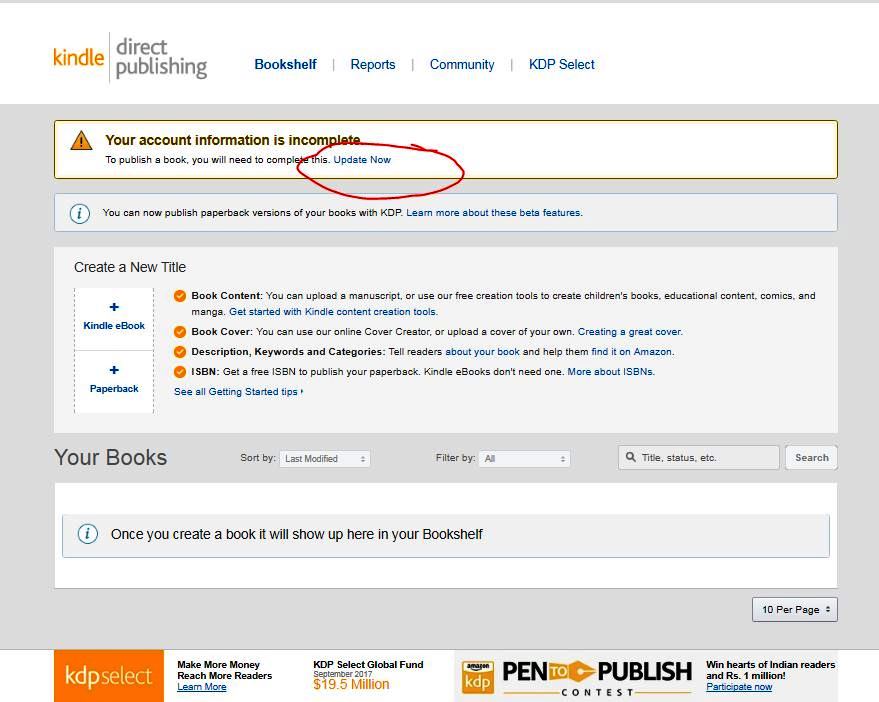 But you can't start uploading your book yet. Click Update Now (the link circled in red). That takes you to a screen where you can fill in your tax and banking info that I talked about above.
Once you've done that, you can start uploading your book. Click "Kindle eBook" under "Create a new title" on the left side of your Bookshelf, and fill in the info. Pro Tip: KDP has its own style guide, but if you're publishing a novel without much in the way of graphics or special formatting, an eBook formatted to the Smashwords specifications works just fine.
You can also create a paperback from your KDP Bookshelf, but the feature is still in beta. Another way to do it is at CreateSpace.
CreateSpace: Go to createspace.com.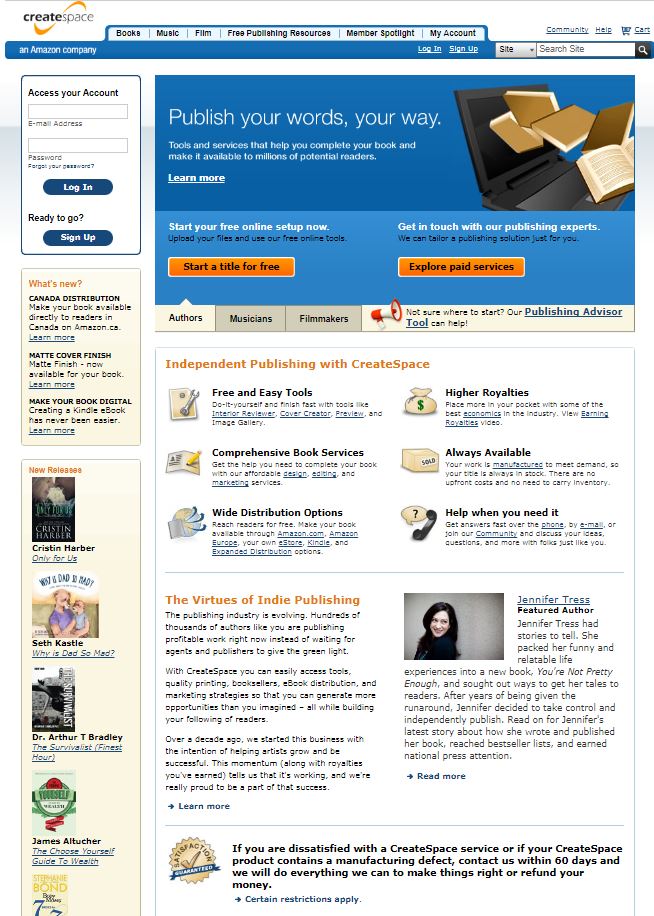 Click the Sign Up button on the left side of the screen. The next page is where you fill in your email address, password you want to use, and type of product you want to make.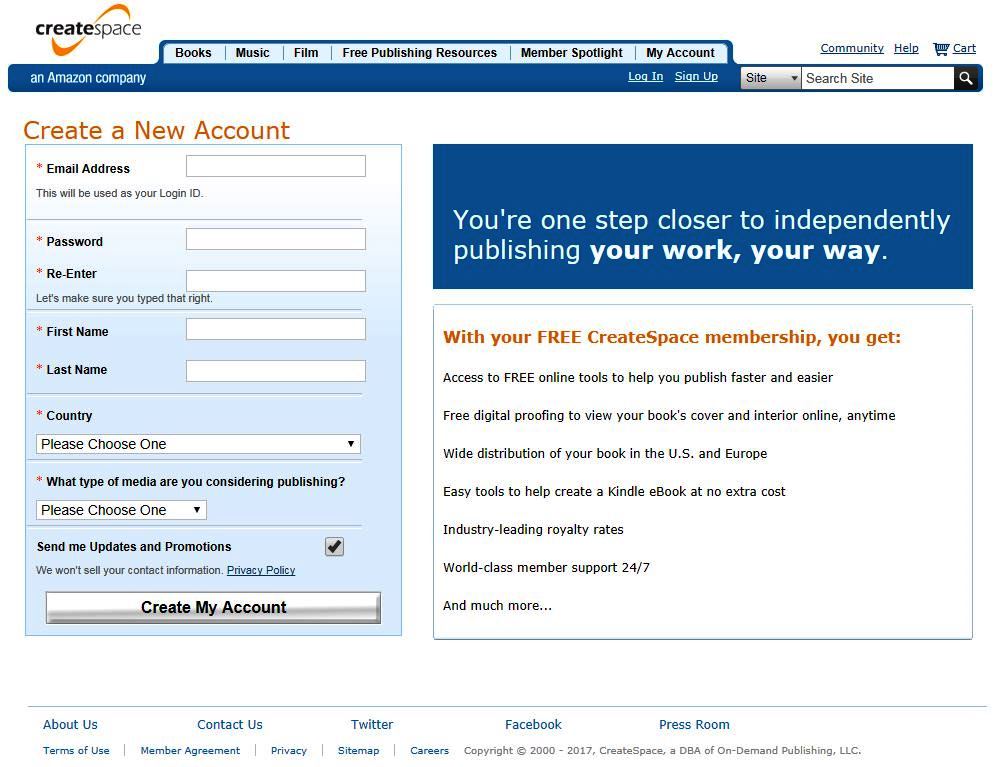 If you pick "Book" from the drop-down, you'll get an additional tick box that says, "Request a free consultation to learn about our professional fee-based publishing services." You do not need to tick that box. You may also want to untick the "Send me updates and promotions" box, especially if you hate spam. Click Create My Account.
The next screen is the terms and conditions screen. Click Accept. Then CreateSpace will send you an email with a code to confirm your email works. Click the link in the email and you'll come here.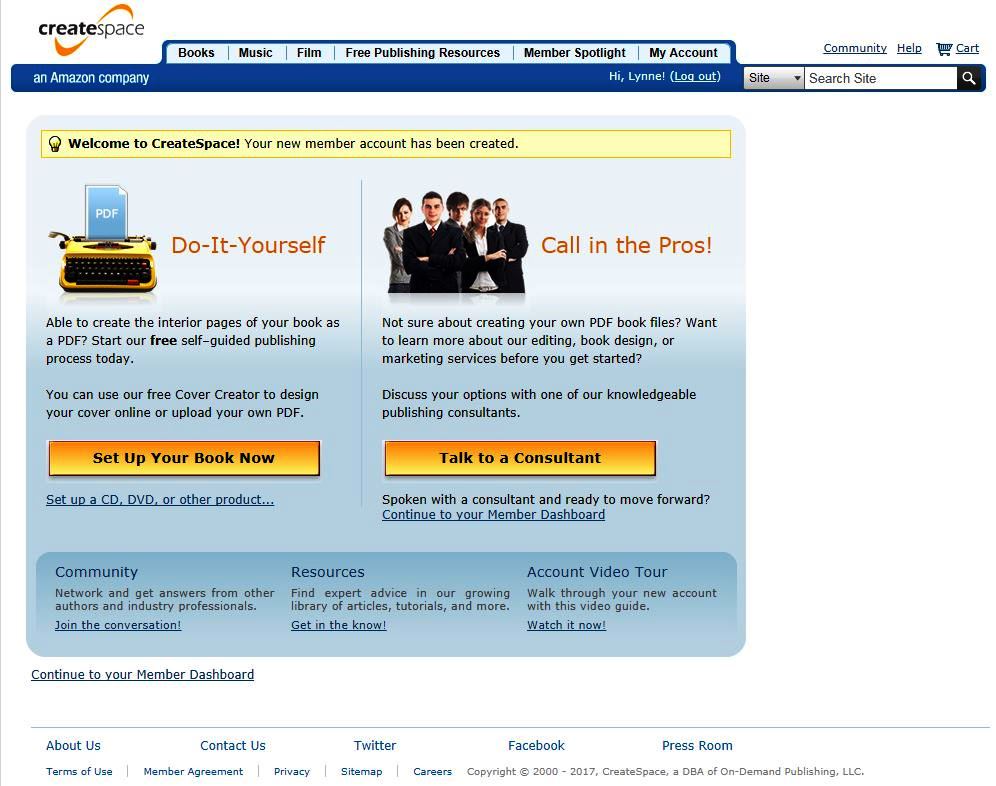 Click the button to create your book.
Formatting a paperback is significantly different than formatting an eBook. Melissa Bowersock covered the ins and outs of formatting a paperback book here.
And of course we have tons of information on the rest of the publishing process, which you can find in our Resource Pages, including I've Written a Book, How Do I Publish It?  Have fun! And be sure to ask us questions if you're stumped.