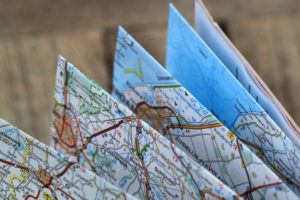 Guest Post
by Kevin Tumlinson
Yesterday, in Part 1 of this article, I wrote about book formatting and end matter. Today, we're going to talk about what comes after that.
Wide Distribution
You likely won't have been in the indie author space for more than a few minutes without hearing the terms "exclusivity" and "wide distribution." Welcome to the Debate of Our Time: Indie Author Edition.
"Exclusivity" essentially is exactly as it seems. You, as the publisher of your work, opt to distribute to only one outlet — which may or may not include an array of sub-channels and markets. A good example of this, and the one you're usually going to hear about first and most, is Amazon's KDP Select.
Publishing to KDPS has a few perks and benefits, chief of which is inclusion in Amazon's Kindle Unlimited library. Without going into too much detail, being in KU gives authors the benefit of being paid for pages read, rather than relying solely on sales. It's a great perk, and one that a lot of authors depend on for a steady stream of income.
"Wide distribution," on the other hand, is also exactly as it seems. You, as the publisher, can choose any marketplaces you wish, worldwide. The advantages here start with making your work available to a wider audience — despite Amazon's immense reach, it still does not include all regions of the Earth. By distributing wide, you also keep your business from being dependent solely on one source of revenue. If and when financial downturns occur, you are more diversified with wide distribution.
One advantage that exclusivity offers over wide distribution has always been the simplicity of a single dashboard and interface. By focusing entirely on one sales channel, authors only have one place to monitor. They only have to worry about one set of instructions regarding formatting, cover size, content rules, etc.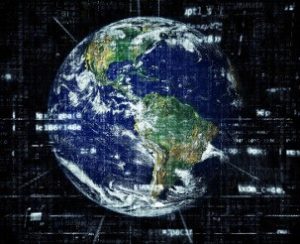 D2D's philosophy is that wide distribution is the smarter business decision for authors. We believe that "going wide" affords authors the most opportunity, with the least risk. Your mileage may vary.
On the topic of "ease of use," however, we have specifically designed our dashboard and interface to make "going wide" just as easy as "staying exclusive."
We have the cleanest and easiest sales dashboard and royalty reporting in the industry. Once you've created your account and have started distributing and selling books, you can log in to see your progress from an array of attractive graphs and data reporting. You can see which sales channels are performing best, and how much of a confirmed royalty you are due.
Again, this is a free resource from Draft2Digital. The nature of it would require you to distribute through us to be able to use it — we can't report on your sales if you aren't making sales through us. But if you're considering going wide, to reach the most possible readers around the globe, we've made sure to build something that makes that a heck of a lot easier to manage.
Marketing Best Practices

Success in either of the above distribution strategies can depend largely on your marketing approach. Some authors find it much easier to concentrate all of their marketing efforts on simply directing readers to one channel. Others, nervous about the dangers of having all their literary eggs in a single basket, adopt a much broader marketing strategy. Regardless of the route you choose, there are some best practices to observe to help keep things moving:
Build a platform first
In essence, a "platform" is the audience of potential readers you can reach, otherwise known as your target audience. This is different than your ideal reader. Your target audience still needs to be convinced that they're going to like your work. For certain, this bunch should match up well with your ideal reader, but your handling of them includes nurturing them to become customers.
Use a mailing list
One of the first and best tools for building, growing, and nurturing your platform is the email mailing list. You'll often hear this shorthanded to "newsletter," which is a hint at what you should be doing with your list. The key to effectively using a mailing list is communicate with your audience, not sell to them. Share something with your list on regular basis, and build an ongoing relationship with them (more on this in a bit).
Engage your readers regularly
Your platform may include a mailing list, social media platforms, and possibly some form of media outreach, such as a YouTube channel or a podcast. You'll want to use these tools to engage your readers — meaning you'll want to start conversations with them. Ideally, these conversations are two-way. A good analogy is to think of your platform like a cocktail party or mixer: No one likes the guy who shows up and dominates every conversation with a sales pitch, or pontificates endlessly about how awesome he is. The most successful networking happens when you take a great interest in the other person. So ask open-ended questions ("Who are some of your favorite authors? What books have you read recently? What book would you most like to see as a film? Who would it star?"). And, of course, if and when you get responses to these questions, respond back. Nothing makes an audience fall in love with you faster than feeling like you care about them.
Use the tools (social media or otherwise) that put you in front of your target audience
It's easy to get overwhelmed by the tsunami of social media tools out there, but the key to marketing success is an age-old aphorism: "Find out where your audience spends their time, and go there." When it comes to social media, or any other tools, you don't have to waste any time on something that doesn't put you right in front of the people you're trying to reach. Use the tools your readers use, and leave the rest behind.
The sale is only the start of marketing
We mentioned ongoing relationships earlier. Building lifelong relationships with your readers is the best kind of marketing. It's the difference between having a passive and unengaged readership and having revved up super fans, who not only buy everything you produce, but encourage other people to do the same. And for that, marketing is as much an exercise after the sale is made as it is before. Once you have someone on your platform, you'll want to nurture that relationship, and make sure they become the kind of raving fan you can rely on, to support you as you grow.
Use Universal Book Links (UBLs)—
While Draft2Digital doesn't have a lot of marketing-specific tools, we do have a few (and we're already planning more). One of our best, and most beloved, is our Universal Book Links (UBLs). This is a single link that you can use to send potential readers to everywhere your book is sold online, with one click. They can be customized to make them easy to remember (try https://books2read.com/30-day-author), and they give you information about how many clicks you're getting, as well as which storefronts are getting the most traffic. Best of all, they're never out of date and never expire — you can update them with new storefronts with a single click. They're a great marketing tool to include on business cards, on websites, in social media posts and in emails to your list.
As an indie author, you're part of an amazing and rapidly growing industry. DIY is part of your DNA, and that's one of the things that makes you so incredible. Draft2Digital sees that, and it's why we spend all of our time building tools that can help you do what you do, without having to do a bunch of extra stuff. Our goal has always been to help you self publish, with support the whole way. You're good—you can do it all on your own. We just want you to know that you don't have to. We're here, any time you need us. Happy publishing!
---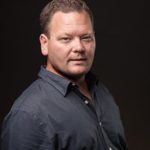 Kevin Tumlinson is a bestselling and award-winning thriller author, host of the popular Wordslinger Podcast, and Director of Marketing for Draft2Digital. Find out more about Kevin on his Author Central page, and more about D2D, and all they do for authors, at https://draft2digital.com.