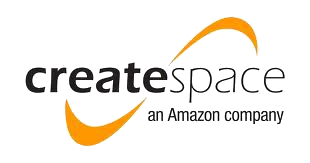 Createspace, for the uninitiated, is a paperback creation and distribution platform – currently owned by Amazon. With little understanding, and as cheap as free, you can design and publish paperbacks. By free I mean they will even provide you with ISBN numbers. Which is something, as far as I know, no other company currently does. They do provide a rather basic cover creator if you're in a pinch, but I'd recommend finding other means for a cover. There are plenty of premade covers out there for cheap. Many of them will come in correct dimensions, including spine depth. This is an important thing to consider when publishing a paperback for the first time, because it's also the single most difficult part of the process.
Over about six years, I've written nine books. For eight of those books, I created my own covers. On top of that, I've created a number of covers for friends and people who were in need of a cheap, personalized cover. Understand that I am not boasting, but making a point. I know what I'm doing. I may not be a professional, but I know Photoshop well enough to understand how layers and dimensions work. Yet, somehow, every single book I've ever published for myself I've had to deal with cover issues. The biggest "error" I am given is that there is a "transparent layer" on top of the image. Most of the time, if I resubmit the exact same cover image (which is a pdf by the way), it'll be fine the second time around. Why? I have no idea. I'm still unclear what transparent image they think they found. Either way, it's a minor grievance in an otherwise very easy process. The rest of the publishing process is mostly a form you fill out, detailing the: name of the book, author name, genres it fits in to, etc. Upload your manuscript and you're done. Then there's distribution. I have a minor quibble with this, but I'll get to that in a moment.
Distribution comes in five flavors: two are Amazon, and three are called "expanded distribution." The two Amazon are nothing more than Amazon.com and Amazon Europe (Amazon.co.uk, Amazon.de, Amazon.fr, Amazon.it, and Amazon.es, according to the helpful link under the title). Truth be told, I've never tried to ONLY pick one of these. No idea why you would want to; there's no cost to it. Expanded distribution, way back in the day, did have a fee on it, but that is no longer the case. That being said, you still have to pick book dimensions allowed by those expanded distributions. The specific dimensions can be found here, and it really only affects the "bookstores on online retailers" option. But, let's be real here. Bookstores, online retailers, and libraries are why you wanted expanded distribution in the first place. This book sizing requirement is a more recent change, and one that forced me to redesign every single one of my books, thus making me go through the approval process again. I was not a happy camper that month.
In case you're wondering what the royalty structure looks like, here is a link to that. I'm not going to compare it to the likes of Lulu or any of the other distributors, because even if they do offer better rates, you still need an ISBN. As of the time of writing this, one ISBN costs $125 and 10 are $295. There is one consideration to make when choosing Amazon, and that is dealing with the negativity of publishing with Amazon.
I am speaking purely from my own experience here, and as such means it is not to be interpreted as fact, or even quote-worthy. The first time I went to a small, locally owned, brick and mortar bookstore, I was berated for 45 minutes because I was publishing through Amazon. This was a few years back, when Amazon started really pushing the indie publishing scene and Kindles were becoming ultra popular. So, there was a lot of tension going on with small-time bookstores because they saw Amazon as a threat to their livelihoods, in the same way every other small business has seen Walmart and Amazon for years. So I understand why the owner of this bookstore was upset. She wasn't upset with me, but the situation and I just happened to be the final straw of the day. It's just a consideration and your mileage will probably vary greatly. I'm happy to report the small bookstore is there and thriving, but I've yet to go in there since, despite it being recommended to me as a great place for indie authors to go.
Lastly, and probably the more important thing to anyone who likes to venture into comic conventions, tradeshows, or what have you – the cost to you for publishing. When you order copies from Createspace, you pay a very reduced amount versus any distribution Amazon offers. Currently, after tax and shipping, assuming I order at least 10 or so, I pay roughly $6 a book at 50-70k words. This is handy for running contests, or donating to libraries (always try selling to them first, you may get lucky), or even walking around and putting them in the Little Free Libraries that a lot of neighborhoods are beginning to install. The print to ship to your front door process is generally about two weeks, but you can always pay for faster delivery.