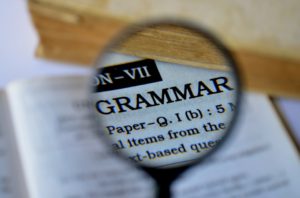 Indies Unlimited has an entire resource section dedicated to free resources for authors including pictures, music, sound effects, fonts, cover makers, and more.
Now I'm back with even more free resources for authors. Instead of free photos and music, these resources are designed to help with grammar and mechanics.
Grammarly is probably one of the most well-known grammar checkers, and it has both free and paid options. I attempted to install the free Microsoft Office ad-in to play around with for this post, but after having issues signing in, I uninstalled it to try again some other day. In the meantime, check out the ones below.
How many times have you heard that authors should write in active voice as opposed to passive voice? Does Microsoft Word ever give you a squiggly blue line telling you you've written something in passive voice? Let's be clear:  sometimes, passive voice is the best fit. But more often, active voice is the way to go.
Active voice, which has the subject performing the action, tends to be stronger than passive voice. For example, "At breakfast, toast and fruit were eaten by me" is passive voice. It sounds a little wimpy. "I ate toast and fruit for breakfast" is active voice. It sounds much stronger.
If you're still confused, you can paste a passage into this free online Passive Voice Detector to be sure you're using active voice. If you're not, the passive section will be highlighted with an explanation.
Unsure which pronoun to use? Did she and I go to the store, or did her and me?
Online-Spellcheck checks spelling, grammar, contextual misspellings (such as there or their), and commonly switched words (such as rain or rein).
According to the FAQs (always read the FAQs!), this online service is completely free and there's no word limit to what you can upload. You can paste text into a box, enter a URL, upload a file, or upload from the cloud.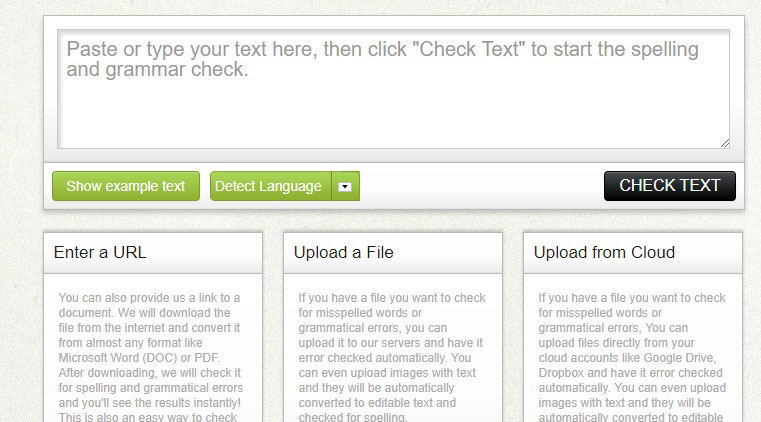 I uploaded a short story of mine to see what happened. I uploaded this specific one deliberately because it contains Gaelic, dropped "gs," and other regional dialect. This is what Online-Spellcheck produced: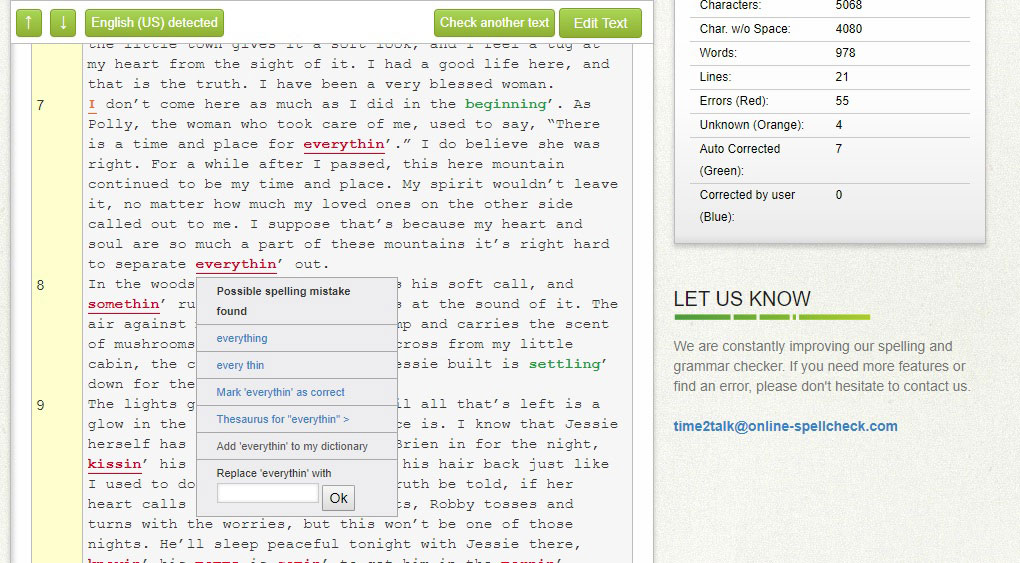 If you click on one of the flagged words, you'll get a list of suggestions. Pretty impressive, right? You can then choose to download a copy, email a copy, print a copy, or save a copy. However, a word of warning:  You have to manually delete your submission; it isn't done automatically unless you open an account. See my screenshot below: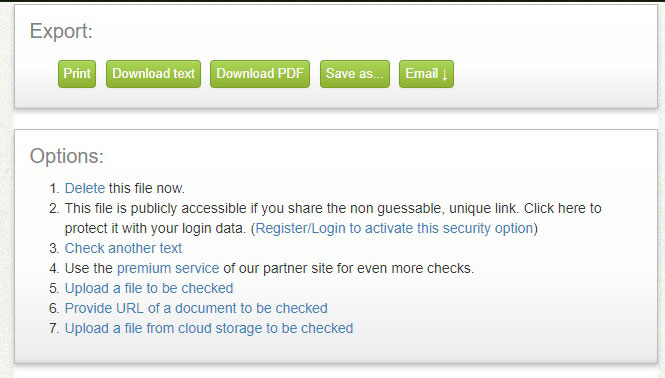 There are several more online grammar-check sites, but this was one of my favorites, both because it's quite thorough, and because there's no length/word limit to what you can upload. With this site or any other, always be sure to read the terms of service before using.
Next, do you have trouble knowing which words in a title should be capitalized? Paste/type it into Capitalize My Title  and you'll see it displayed correctly according to APA, Chicago, AP, and MLA guidelines.
And finally, just for fun, are you having trouble coming up with a name for one of your characters? Name Generator can help. Just answer the questions and voila — a list of names.
I'll be back with more resources in the future, and possibly to include a demonstration of Grammarly's free version — if it doesn't annoy me again.
What free tools have you discovered on your writing journey? Feel free to tell us about them in the comments.
[Note from the Admin: Please don't forget, online tools don't take the place of a real, live editor. ? ]