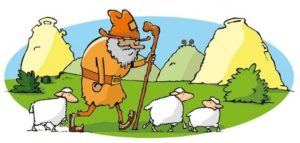 The indie publishing world has been abuzz since authors received an email from CreateSpace stating CreateSpace would be closing and KDP Print would take its place.
Some authors have been greeted with a pop-up on CreateSpace that tells them they can move their entire catalog with one click. Other authors haven't yet received the pop-up but should soon, since CreateSpace said the option would be rolled out slowly over the next few weeks. If you don't yet have the pop-up, don't worry; CreateSpace has said within a few weeks, if an author hasn't moved books from one account to the other, CreateSpace will do it for us.
I must have been in the first group to see the option, because the pop-up appeared in my CS account shortly after I received their email. Because I didn't trust the company to do the migration for me, I decided to click and see what happened. For the most part, everything migrated smoothly, but there were a few issues I'd like to warn others to watch out for.
Before we get to that, if your CreateSpace account uses a different email than your KDP account, make sure to enter the correct email address for your KDP account after clicking the pop-up. If you don't, the system will be confused. I don't know exactly what will happen, only that authors in a few discussion threads have mentioned running into problems because they forget to enter the correct email address and CreateSpace couldn't find their KDP account to begin the transfer.
One you've made it past that, even if it looks like everything has transferred smoothly to your KDP dashboard, you'll want to be sure to check on the following:
1. Keywords. Several of my books lost keywords along the way.
2. Categories. All of my books lost a category. We get to choose two, remember. Mine arrived with only one.
3. Rights. All of my books arrived with world rights de-selected. Rights for some countries had been selected, but I wanted world rights selected.
4. This one may be hard to catch, but check to make sure the newest edit/revision of your book is the one that migrated over. In a couple of instances, my books transferred with an earlier cover or internal file. The only way to be sure is to preview each one.
5. This issue was more complicated, but looks as if maybe it's been resolved across the board. I had several novels that were second editions. When I published the second edition, I "retired" the first edition through CreateSpace so we wouldn't have two editions of the same book confusing people on Amazon.
After the migration occurred, I searched for one of our titles on Amazon and it brought up both editions – the one I'd retired and the second edition. I went back to my KDP dashboard to see what it said, and the retired first editions weren't there.
To summarize, my retired editions were showing up as available on Amazon, but they weren't on my dashboard so I couldn't do anything about it. I ended up emailing KDP to explain the issue. I received a nice email back that they were sorry that had happened and were checking into it. Several days later, the old editions showed up on my dashboard and I was able to retire them again. (Actually, the option on the KDP dashboard is to unpublish, which is what I'd wanted to do to begin with.)
If you have retired editions, make sure they're showing up on your dashboard and that they haven't been un-retired.
6. Linking eBooks and paperbacks. If they haven't automatically linked (most of mine had), hover your mouse over the three dots to the right and select to link one to the other. When you do that, you'll probably see the title of the other edition in the box that pops up, but if not, type it in the search bar. When it shows up in the box, you can't simply click to link them. You have to first click on the title, and then click to link them. Several authors – including me – initially thought the "link" option wasn't working. It was, we just hadn't first clicked on the title, and then clicked on the button to link them.
This may look like a lot, but really, the migration was pretty painless. I expected a few snafus, but while all of the issues I saw needed to be corrected, nothing was earth-shattering.
I did, however, want to make other authors aware, because most of the issues I came across weren't easily seen, but could still negatively impact sales if not caught and addressed.
Feel free to share any issues you all have run across during the transfer. The more information we share, the easier the migration will be for all of us.