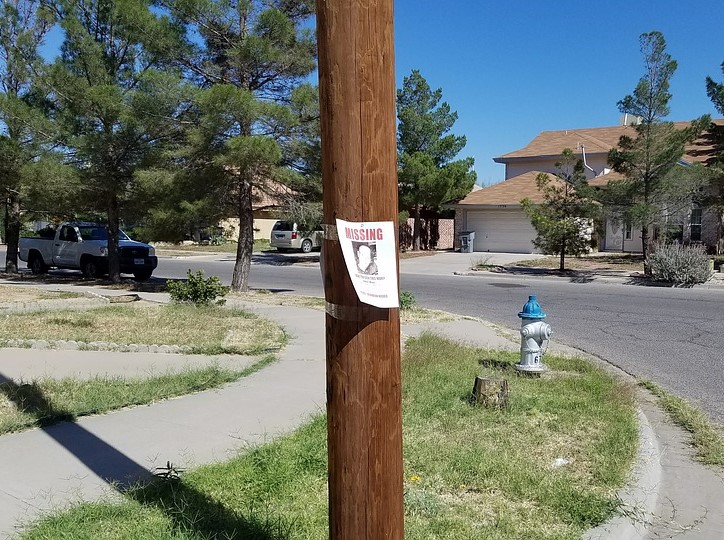 So here I am, sitting at my desk and scanning Facebook when I should be doing … well, just about anything else. My to-do list is long and only going to get longer if I don't knock a few items off of it. Then I see the post. In big white letters on a red background is the message "Have you seen me?" Under that is a picture of a teenage girl. Below that is a line with a single word, "MISSING" screaming at me in red. A few more details ("blah, blah, blah") are outlined after that. I start thinking:
Maybe I should blindly share this. The more people who see it, the more likely someone who has actually seen the poor thing in the picture will spot it and react. I hope she's still alive. I wonder if she ran away. I sure hope she isn't a sex slave somewhere. I feel guilty (but only a little) as I thank the Flying Spaghetti Monster that this isn't one of my grandkids although just the thought of that makes me cringe, imagining what her parents and family must be going thorough.
I wonder if I know anyone in the area she's from. Maybe I'll share it and tag them. Hmm. Last seen near "Coal Ridge H.S." If you have information "contact Coal Ridge P.D." No phone number, that's strange. I wonder what state Coal Ridge is in? And what the heck is with this URL to a Facebook page at the bottom? The URL doesn't seem like it is related to the rest of the post.
When I type the URL into my browser, I discover a page that appears to be related to books or short stories that take place in a fictional town called Coal Ridge. It looks like the missing girl is fictional too. Now I'm pissed. After giving the grandkids hugs and making sure I don't have any books from this author submitted for review to consider discarding, I storm off (virtually) to a few Facebook hangouts to ask some reader and author friends if I'm overreacting. (I know, you people don't think I would overreact to anything, but my daughter claims otherwise.) It's pretty much unanimous; they agree with me. In case you don't understand why someone might be upset or offended by this, I'll explain why I and others I talked to took issue with this.
A person seeing this phony post on their Facebook feed could react one of three ways.
Some will see it float by and not react at all. No harm, no foul, right? Yeah, pretty much, although if this registers as "one more teen girl missing" or even "a teen girl missing from somewhere near me" then a case could be made that this person might have been given a slightly skewed view of how often teens go missing. But that's a stretch.
Others will blindly pass this along, sharing it and not thinking about it again. At least not until one of their friends complains about it being misleading. Or asks them if they've read any of the books. "Books, what books? This is about a missing girl." Maybe they'll be upset to discover they were induced into spreading fake news. Maybe they're more upset that they're being perceived to have recommended books that they know nothing about. In any case, there is a decent chance that if they discover the reality, they'll feel taken advantage of. And rightfully so.
Then there are the people who actually go to the Facebook page. Possibly they share the post first, so they fit in the last category, but then dig deeper. How those people react will probably vary. Some might think how clever, maybe I'll like these books. Others are going to be upset, offended, and feel like they've been misled. Even people who might have considered reading these stories may react to what got them to the page and rather than ordering one or sending a sample to their Kindle for consideration, file this author's name in their mental "stay away from this guy's books" list. That's what I've done.
People don't like to be taken advantage of by authors (or really anyone, but we're talking about authors here). I see this as violating my trust in the same way as a mystery where the reader isn't given the clues needed to solve the mystery. Many feel this way about a deus ex machina ending. Taking this approach might suck in a few readers, as would any advertising approach. But if it is going to offend and repel many, meaning they'll be less likely to be sucked in later because of the bad taste you've left in their mouth, are those readers you do suck in a positive outcome? I don't think so. What are your thoughts?