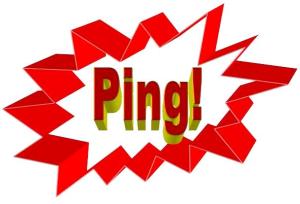 A Pingback is not merely the sound of elastic being twanged on Cathy Speight's catapult as she aims her ammunition at Chris James. It is, in fact, a type of comment that's created whenever you link to another WordPress.com post (provided the blog the post appears on has pingbacks enabled). The best way to think about pingbacks is as remote comments:
Person 1 posts something on his blog.
Person 2 posts on her own blog, linking to Person A's post. This automatically sends a pingback to Person A when both have pingback enabled blogs.
Person 1's blog receives the pingback, then automatically goes to Person 2's post to confirm that the pingback did, in fact, originate there.
How can I activate Pingbacks?
You can find the settings for pingbacks on your WordPress site.  From your Dashboard, go to Settings > Discussion. At the top you'll see the Default articles settings section, as shown below: Continue reading "How to Use Pingbacks"