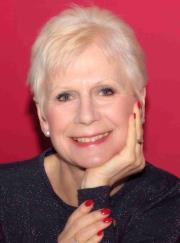 Hello everyone!  Wow, it's 2012.  A very Happy New Year to you all!
Right – all the introductions have already been done and dusted, so I won't bore you all again with who I am and why I'm here (despite the fact that I do keep pinching myself and asking how on earth I managed to find myself in the company of such extraordinary talent!).
So, tell me, what are your New Year resolutions?  Yes, I know you've made some – we all do – and the month of January usually goes swimmingly well – it's February when the determination starts to wane and you wonder what on earth possessed you when you resolved to get up at 6 in the morning and run 10 miles in the hope of shifting those naughty little love handles that seemed to appear after Christmas day, convinced you only had one portion of Christmas pudding – or was it three?
What's it to be?  Lose some weight?  Stop smoking?  Stop biting your nails?  Learn a new craft?  Write a book?  Or perhaps, decide to travel and see more of the world?  You know you always wanted to.  Well, that's exactly what 50-something Donna Morang did and wrote a delightful account of her travels in Big Backpack – Little World.
She did what so many of us sit back and think about. "I'd love to travel and see a bit more of the Far East, South America or Europe," we might say.  We pick up a pertinent magazine, flick through the pages, then put it down with a reluctant sigh and put the telly on and watch yet another repeat of Friends.  It's forgotten.
Not in Donna's case.  "I'm going to teach English," she decided.  "I'm going to take a teaching exam and go all over the world and teach English."  Decision was made.  Action was taken.
The gift to us readers, 11 years on, is a thoroughly enjoyable account of this lady's experiences in the countries where she taught, amongst them: Mexico and Vietnam.  Courageously, this intrepid lady and her backpack travelled alone, but not for long.  Her warm personality and innate charm means that people are attracted to her like a moth to light.  It helps to be an easy-going traveller – luxuries are not de rigueur when you are backpacking, but nothing phases Donna.  She quite simply got stuck in and down to it.  The result is a period in her life she will never ever forget.  We've often joked about 'the stories we'll tell our grandchildren' – and Donna has a rich tableau to tell hers.  They are very lucky.
Endearingly, Donna doesn't take for granted the opportunities she's had and she very humbly acknowledges those people in the different countries she visited who gave her the experiences that have given her such treasured memories.
If you've decided that this year you are going to the gym for a regular workout, take Big Packpack with you to read while you're on the exercise bike.  Burn those calories and be inspired by a wonderful lady.
See my full review at: http://cnkbookreviews.blogspot.com/2012/01/big-backpack-little-world-by-donna.html
*     *     *    *     *
Cathy Speight is an accomplished book reviewer and Chief Consulting Reviewer at Indies Unlimited. For more information, please see the IU Bio page and her blog: http://cnkbookreviews.blogspot.com/