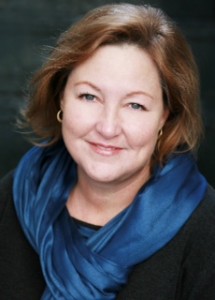 Be honest, book promotion is a thorn in your side. You know you have to do it, but you'd much rather be writing your next book. It's time consuming, often expensive, and can give you that uncomfortable "I'm selling" feeling. Promoting online reduces the time and expense somewhat, but still requires creation of an ongoing stream of content (blogs, interviews, reviews). You're compelled to build snazzy websites and attract fans and followers through regular social media engagement. It's exhausting.
Efficient, effective promotion is key. Creating this type of promotion, however, means taking off your author's hat and thinking like a reader. The minute you do this, the burden of book promotion melts away and you start contemplating book discovery. Browsing, sampling, exploring – the kind of experience bookstores create so well. I'm a big believer in the power of blogs, but consider this: the primary content readers encounter at a bookstore is books. They can randomly sample any page and easily peruse a book's cover art, summary, author bio, introduction, acknowledgements and endorsements. They're all built into the book.
Also noteworthy is the fact that aside from occasional events, the main social interaction at a bookstore is between the reader and the book. It's a quiet, rich, powerful happening, a pleasant escape from a world crowded with all kinds of unsolicited information. And speaking of solicitation, have you ever encountered a pushy salesperson in a bookstore? Didn't think so. Recommendations and assistance are freely offered, but you never hear a sales pitch. It may seem counterintuitive, but bookstores sell millions and millions of books each year because of what they don't do.
So compelling is the unstructured, unhurried ambience of a bookstore that even in the digital age, many consumers still get in their cars, drive to a bookstore and browse before purchasing online. According to a study cited in a January 3 Huffington Post article, 39 percent of customers buying from Amazon.com said they had looked at the same book in a brick and mortar store before making their purchase online. That's a huge percentage! Why would so many readers subject themselves to such inconvenience? Because, so far, nothing as pleasurable or fruitful as bookstore browsing and discovery has evolved in the overcrowded, noisy world of online book promotion.
Here's how authors can start to change this:
• Stop promoting. Instead, assist in the discovery of your work. Create plenty of opportunities for connection, and then let readers explore freely.
• Lighten your promotional content load by repurposing your best writing…the content of your book. Share excerpts and samples as often as possible across multiple channels. In bookstores, remember, book content is what sells books.
• Pair each excerpt with the same subtle but powerful branding elements included in physical books (as mentioned earlier, this includes cover art, your photo, etc.). Think about introducing each excerpt with the kind of unique insights only an author can provide.
• Provide multiple ways for readers to take action should your work resonate. Make it simple for readers to share an excerpt, subscribe to your blog, comment upon a review or recommend, like or buy your book. Even though bookstores don't hard sell, they offer plenty of ways for readers to make a purchase.
All of the above are tried and true practices for selling books. They subconsciously encourage readers to explore. They provide the type of instant social proof that readers crave. Ultimately, they help readers formulate opinions about whether to buy a book, especially by an author they haven't read — all without a sales pitch.
So that's my philosophy on book promotion. It's also the reason I created Pappus, a revolutionary new eTool designed to lighten authors' promotional loads by enabling them to create beautiful microblogs around eBook excerpts in seconds. I invite you to take a quick tour at serendipitestudios.com.  If you think Pappus could help you facilitate discovery of your work, you can learn more at our website. We're in beta and would love your feedback. You can also visit our new blog there. It's devoted to helping authors facilitate discovery of their work.
*     *     *     *     *
Kathy Meis (@katmeis) is an award-winning writer, editor, reader and founder of Serendipite Studios, a publishing technology company located in Charleston, South Carolina. We create artisan-quality eTools to help authors, publicists and publishers. All our eTools provide a revolutionary user experience and aim to boost compensation for those who create and enhance quality journalism and literary content.  [subscribe2]