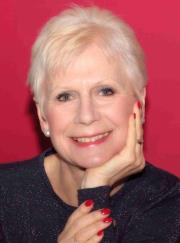 The 21st Century's very own Agatha Christie.
That is how I describe Faith Helen Mortimer. She has created her own Miss Marple – a younger, beautiful, sexy and much-travelled version called Diana Rivers.
Faith is a very organised and systematic writer – I love her books.
Faith is a British writer who, much to my envy, lives in Cyprus, the setting for one of her books. Widely travelled ever since childhood, Faith draws on her globe-trotting and uses her broad experiences and knowledge as backdrops to her novels. The result is immaculate and authentic scene-setting, and her attention to detail is second to none. The result is a clean, crisp, unencumbered, easy and riveting read. She has a wholesome style.
I have read three of her books:
The Assassin's Village – set in a mountain village in Cyprus, in the summer's dry and sultry heat, a pompous and unpleasant member of an ex-pat theatrical group is murdered. Before long, a second murder shocks the ex-pat community and the mountain village Cypriots. The suspects are many; the reader is constantly changing the direction of the finger-pointing. Never believe you will be ahead of Diana Rivers – this is a page turner to the end.
http://cnkbookreviews.blogspot.com/2011/08/assassins-village-by-faith-mortimer.html
Children of the Plantation – is set in Malaysia and takes us back to the 50s. Again, Diana Rivers' solving skills are called upon. This time, it's a family secret – a wrong needs to be put right. She has to dig beneath deceit, a death, lies, and taboos to get to the truth. With only one member of the family and diaries to help her, she finds herself with quite a jigsaw to piece together.
http://cnkbookreviews.blogspot.com/2011/09/having-read-faiths-assassins-village.html
The Surgeon's Blade – is Faith's latest novel and proof that this author gets better and better. This is set in the UK with a medical and sailing backdrop taking excellent advantage of Faith's in-depth knowledge in both those areas. A stalker is targeting pretty blonde nurses in two hospitals. Pretty blonde Sister Libby Hunter is unaware that she may be at risk of more than just being stalked. The finger of suspicion points to many and Diana Rivers finds herself once more using her crime-solving skills. Again, don't for one minute think you'll be ahead of Diana……..
http://cnkbookreviews.blogspot.com/2012/01/surgeons-blade-by-faith-mortimer.html
Read one of Faith Mortimer's books, and you'll want to read them all. Catch the full reviews for the above books via the links provided and read all about Faith, her biography, her books, and how she came to be a talented writer.
http://www.faithmortimerauthor.com/index.html
*     *     *     *     *
Cathy Speight is an accomplished book reviewer and Chief Consulting Reviewer at Indies Unlimited. For more information, please see the IU Bio page and her blog.