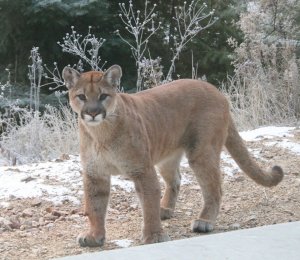 There must be something in the water. An increasing number of otherwise thoroughly respectable indie authors are engaging in e-book giveaways. We at Indies Unlimited are willing to step up and do our part to spread the bounty.
This is the way it will work:
Each Thursday, we will put up a post like this one, calling for anyone who has a book to give away for FREE to put the book title, author name, a one sentence blurb, and link to download the book in the comment section. The book must be free to anyone who clicks over to the link – not just Price Club members or whatever.
On Friday morning, we will randomly select five of these titles to post in the Freebie Friday Frenzy, a special vitamin-fortified post which will include book covers, link and blurb.
The random selection process involves writing all the entries down on pieces of paper and throwing them in a cage with a hungry puma. I then select the IU crew member whose posts generated the least number of page-views that week, and lock them in the cage with the puma until they have thrown out five entries. Or something like that. I haven't decided. I'm nothing if not flexible. I'm leaning heavily toward the puma though.
So let's give it a try, shall we? Go ahead and show me your freebies:
[subscribe2]