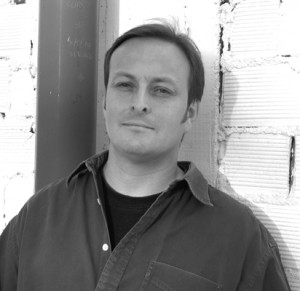 This post is about rejection. More specifically, it is about a rejection letter that I received from an editor at Mulholland Books, an imprint of Little, Brown (Hachette).
My noir mystery What Ever Happened to Jerry Picco? was submitted to Mulholland by my (then) agent because it seemed to fit the imprint's profile for intelligent, inventive crime. The book involves the disappearance of a midget porn star. However, it is not an explicit book; it's about a missing pornographer, a sort of noir-romp with a few references to Shakespeare and fairy stories. NOT sexually explicit. Bear that in mind. Here's the letter:
Thanks so much for the chance to consider WHAT EVER HAPPENED TO JERRY PICO? I took this under very close consideration; there's much to like here. The writing, throughout, is pitch-perfect; Flores* is clearly in command of a masterful, thorough knowledge of the genre, and it shows in both his prose and in the bizarre, fringe characters with which he populates this well-executed novel of investigation (Pico's wounded, needy and binge-drinking bombshell of a lover is especially appealing).
All that said, unfortunately, I'm afraid I wasn't able to quite shake the conviction that I'd have a hard time convincing the necessary parties in-house to move forward with this. While on the one hand, it's just right for the kind of novel I'm looking for in building the Mulholland list, I worry that we'd have a hard time attracting a wide enough readership to justify taking the plunge with this, considering its rather X-rated subject matter and unflinching portrayals of pornographic "smut" (or artistry, if one is to take the perspective of the livewire former professor protagonist).
I'm very sorry—I had hoped to have better news for you on JERRY PICO, clearly the work of a talented writer and a qualified success in many ways. Many thanks for the chance to consider this enjoyable read.
 ###
*The book was submitted using a pseudonym.
The editor at Mulholland seemed to enjoy the book. He thought it was 'pitch perfect' and 'just right for the kind of novel I'm looking for'. What led him to turn it down was that he might not be able to persuade 'the necessary parties in-house' that a story about a pornographer would have a wide enough audience.
Curiously for a book with no sex in it at all (other than some oblique, generalized references to two people who are in love), he was scared that it was too shockingly X-rated. Yet he wrote this letter at around the time that the TV show Californication was going into its forth successful season on Showtime (it has just renewed for a 6th). I really think that by the second decade of the twenty-first century America had stopped blushing at the word cock.
What, then, is one to make of this letter? The agent involved thought it was the 'strangest rejection I've ever read'. For me it was just plain frustrating. The editor's main role seems to have been to override his own preferences and tastes, and to focus on second-guessing what the guys in marketing (or wherever) were going to say. A book's potential market appeal, it appears, can only be assessed accurately in this way.
So be it. Editors have an impossible job, and I've been very fortunate to get some pretty quirky books taken on by mainstream publishers. Also, anybody who's been through the traditional submissions process knows that a letter like this is far more positive than most responses, and in normal circumstance might be regarded as encouraging. However, it also illustrates the fact that even when an editor thinks that a book is not only impressive but also ideal for his or her list, there are still myriad problems in bringing it to market.
Modern publishing operates on some pretty strange principles of risk-aversion, and seems to use a form of pseudo-collegiate consensus of which even the ultra-conservative TV networks would be ashamed. This can put writers in a difficult position. It's one thing for publishers to tell you that they think you're book is good enough; it's quite another to be told that they think it definitely is, but that the answer is still no. Frustrating? Perhaps just plain tiresome, and it's probably as tiresome for editors (who have to keep saying no) as it is for everyone else.
In the end, life's too short to get all hot and bothered about rejections OR midget pornographers. Yet the episode does serve to remind us of exactly what sorts of books are increasingly being published independently: books that editors at Big 6 houses thought were 'perfect' for them.
*     *     *     *     *
John Barlow is a Contributing Author for Indies Unlimited and the author of five books, most recently WHAT EVER HAPPENED TO JERRY PICCO? and HOPE ROAD. For more information, please see the IU Bio page or his website.[subscribe2]