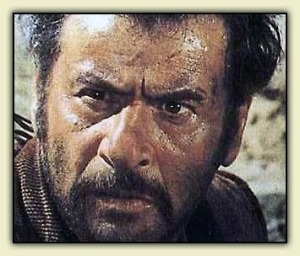 I've discovered a potentially fatal flaw in my personality. I mean, outside the more obvious ones (no need to point them out in the comments section, folks). Put simply, I like genre and I like literary. In musical terms, I like teen pop and modern classical, Spears and Stockhausen, Avril and Arvo. But this post is neither a demonstration of my "amazing" pop cultural eclecticism nor a reflection of my mental health anxieties; we like what we like, after all. No, this post is an attempt to reconcile two apparently opposing impulses in the world of writing; the aforementioned (alleged) impasse between genre and literary fiction.
For anyone who has attended a university-level creative writing course, even a single workshop, this dichotomy might already have raised its slightly distorted head. I majored in English literature and I've also attended a one-year certificate course in creative writing at a local university, and I don't regret either of them. My purpose here is certainly not to trash the rarefied air of academia. Far from it. Because I genuinely learned a great deal about writing—about what works and what doesn't work, about the inner alchemy and the outer pragmatism of this eccentric world—from those two experiences. Not to mention the confidence boost of sharing your work among motivated and engaged peers as deeply in love with the written word as you, alongside the equally essential practice of reading in front of an audience so you don't forget that word's spoken nature either.
But. There's a prevailing wisdom within such circles that genre is inferior to literary fiction. It's either implied or stated overtly. That one is entertainment and one is art. One is frivolous and disposable, the other profound and eternal. (Interestingly, we hear the same, equally dodgy "received wisdoms" in music criticism. A received wisdom is usually an unexamined one, after all.)
I've thought about this long and hard. Which isn't especially easy for me. So bear with me. I write in many forms. I've written music reviews, poetry, many styles of fiction, nonfiction, journalism, articles and essays. Although I've been told my own writing style is "literary", and believe there is plenty to admire in that category, I don't ever intentionally set out to write "literary" fiction. I love the writing of Ian McEwan, which is considered predominantly literary by those who define such things, but I also read Stephen King's predominantly genre material every bit as avidly.
I sometimes wonder whether we're overly restricting ourselves.
Let's, for the sake of argument, deny that a firm delineation between the two even exists. Why would one contain more "art" than the other? Fiction itself is a genre, alongside its siblings and cousins poetry, lyric prose, creative nonfiction, journalism, etc. Likewise, writing itself is a kind of genre, alongside music, dance, theatre, film and the visual arts in general.
See where I'm going with this? I hope so, because I don't.
But seriously, why would we arbitrarily assign less significance to any one particular level or manifestation of "genre"? We don't tend to ascribe a deeper resonance to writing over, say, dance. Or sculpture over theatre. Nor do we elevate detective fiction above, say, science fiction, other than for admittedly subjective reasons of personal taste. Then why this line drawn between "literary" and "genre"? What does it mean, and what does it say a) about us, and b) about the works we assign to each category.
My experience has been that between the extreme caricatures of navel-fixated ivory towers on the one hand and outright penny-dreadful hackery on the other, most fiction writers fall into some great amorphous blob somewhere in the middle. Who is to say whether Cormac McCarthy's Blood Meridian is genre (horror, western, adventure, western horror adventure) fiction or literary fiction? And in a very real sense, who (aside from literary critic Harold Bloom) the hell cares? We either love it or hate it in the end, which is great, and perhaps the only failure, ultimately, is the work that leaves us indifferent. Similarly, we can take an acknowledged genre writer like Dennis Lehane, and ask why his works would necessarily lack any more of the beauty (or truth, or mythology) of art than those of [insert currently celebrated literary darling here]… And, like I say, I'm not even all that sure we can use "art" as a legitimate criterion or signpost here, anyway.
Indeed, there have been times in the history of English literature when the distinction was as plainly meaningless as I'm arguing here. Stories and storytelling were not politely revered in some airless grand hall, but were populist mass entertainment, gaudy and messy as medieval marketplaces, and this is nothing to be ashamed of. Without such street theatre, the single greatest practitioner of the written and spoken language, William Shakespeare, would probably not have emerged from his decidedly average education and lower middle class roots. Similarly, without the Bardic tradition of songs, poetry may not have evolved. Why would we wish to unravel all that—the music, the words, the rhythms, the art, the entertainment, the colourful cultural detritus both good and bad—so we can score meaningless points over something that ought not be a contest in the first place?
Perhaps language itself is the problem here. As in, we're using it wrongly. For the sake of argument, let's take science fiction as an example. There is hack science fiction and there is good science fiction. No one would argue this. Perhaps, therefore, we should be merging our terms and speaking of literary science fiction. In other words, if something is written well, its subject matter and even genre conventions become less important. Good, bad, indifferent. These are the only distinctions that matter. And quite honestly, I reserve more opprobrium for the latter than I do for the first two. I prefer full-on bad to bland and safe. But that's just me.
Anyway, apologies for getting all philosophical this week—I certainly don't claim to have had the last word on this and may indeed revisit it in future posts, and welcome further thoughts, or even mass ridicule. Although, be gentle with me, I'm far more fragile than I look. But hey, in the interest of fairness, let's just say there's a hint of truth lurking within the distinction. In which case, we may give the last word to Stephen King (whose work has fallen into either category over the course of a long career), who memorably and respectfully summarized the difference between the two in a way that avoids any declaration of war:
"I have no quarrel with literary fiction which usually concerns itself with extraordinary people in ordinary situations, but as a reader and a writer, I'm much more interested in ordinary people in extraordinary situations." [From the Afterword, Full Dark, No Stars, 2010]
*     *     *     *     *
David Antrobus is a contributing writer for Indies Unlimited and author of the nonfiction book Dissolute Kinship: A 9/11 Road Trip. For more information, please visit the IU Bio page, and his website: The Migrant Type. He also occasionally adds his stuff to the website BlergPop.