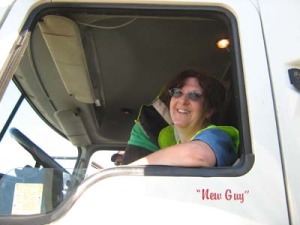 I have accidentally become a podcaster. Looking back, it was probably inevitable. I'm a talk radio fanatic anyway, I like to think I'm an animated story teller and I have a great face for radio. All I needed was to realise that in the free and open, peer-to-peer world of blogging and youtube, there are no gatekeepers to radio either.
It began when I was given a book. The Best Laid Plans, a humourous look at politics by Terry Fallis, another Canadian. No-one wanted to publish it so he recorded himself reading episodes and uploaded them as podcasts. People liked them, he won prizes. Brilliant, I had a book to publicise, I was going to learn to podcast.
I bought a microphone and asked everyone I knew how to get started. I struck gold with a pal who produces videos for Youtube. He told me to download Camtasia Studio and work with the 'record narration' option, then produce the file as an mp3. I had a starting point but I learned upsettingly slowly. Recording 10 minutes of speech requires some serious preparation. Gradually I settled into a routine…have a glass of water handy, blow your nose before you start, print off the script so that you can see it as well as the computer screen. If you fluff, leave a sizeable silence before you repeat the sentence so that it's easy to find when editing. If you're not sure what intonation to use for a phrase, repeat it different ways and select the best option later. Don't speak while you shuffle papers!
Eventually, editing in Camtasia began to flow. It's paid software and there are freebies out there, of which more shortly, but it suited me. It combined the basics of audio editing with the sort of obvious symbols that even non-sound engineers can interpret. I had my first mp3 ready to roll and I was pretty damned proud of myself.
I called my pal. "What do I do now?"
"What do you mean?"
"I've got an mp3 file of chapter 1…"
"Yes, well done."
"But I don't know where to put it."
"Where do you want to host the podcasts from?"
"I don't know."
He sighed. We ascertained that I wanted them on my blog to start with, and that I could worry about iTunes and other mass poddery later on. Since my blog was in WordPress he suggested that I look around for plugins and of course, once my panic subsided I found loads of them. I tried a few and found that podPress was the easiest to use. You just told it where to find the audio file, and where to put it in your post or page, and up popped a lovely little player. It handled rss feeds, it even had iTunes settings ready for when I learned about how to do the iTunes stuff.
I built up some buzz about my first podcast, wrote blogs counting down to the big day, got all excited on Facebook and Twitter and composed the post entitled 'Podcasts Are Here!' Testing the system before it went live, I was devastated to find that the lovely little player wouldn't play. It could see the sound file, it just wouldn't play it. Disaster. My fans were waiting. I was too busy sobbing into my microphone to do anything useful about this slap in the face from the geekery that I clearly wasn't clever enough to manipulate, but aforementioned pal and general hand-holder had the presence of mind to Google the problem.
Apparently mp3s that won't play in plugins just need to be run through another piece of audio editing software, Audacity. Which is a free download. It's just one of those things that you can know without understanding why. I downloaded Audacity, imported the mp3, exported it again, uploaded the new version and voila! I was a podcaster.
That was almost a year ago, forty-two episodes later, I remain none the wiser as to why some mp3 files are unlike other mp3 files, but hey, it works. The final episode of the book aired last week. I did master iTunes, got myself listed with a number of podcasting directories and joined a happy, obsessed and supportive bunch of podcasting enthusiasts on Facebook. Did the book go viral? Not quite as much as a picture of a cat would have done, but I have learned a lot about audio fans. A different subset to the people who follow a written blog, a smaller pool of followers, but fiercely loyal to the sounds in their life. My podcast has regular listeners who don't want their weekly ten minutes to end.
This, plus a brush with Book Junkies led to a new idea, podcast interviews. If you interview people, their networks will listen in, right? That has to be good for traffic. Why stop now?
Interviews were a whole new learning curve. I played around with recording SKYPE conversations using MP3 Skype Recorder, another free download, and discovered that you could edit each voice on a different channel in Audacity. I'm a more confident sound editor these days, but it still took some time to master, having all manner of buttons and jargon that I don't really understand. I think it really is for sound engineers, but I'm not so scared of the geekery any more.
Would podcasting help your book marketing strategy? It's not for everyone but if your tale is a lively one with opportunities for some truly terrible accents, why not record a bit? People love teasers. The podcasting subculture is growing and if I can master it, anyone can.
If you want to have a go I can hold your hand…
*     *     *     *     *
Carolyn writes websites, copy and nonsense about emigrating. She also occasionally ambles off to do something daft in case it's interesting enough to write about. Learn more about Carolyn  from her blog Trucking in English, and from the IU Staff Bio page.  [subscribe2]