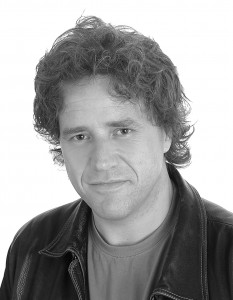 Last week author Chris James talked about achieving the proper length and momentum when writing a novel. If you missed Part One of his post, you can read it here. Now, the conclusion of "Is It Long Enough?": 
Story acceleration
The next problem after the dead zone is story acceleration: instead of trudging endlessly to the Pole, you decide to bring the Pole to you (we're talking about our imaginations here, after all). You tell yourself a character or plot sequence is too weak, so you cut it out: you want to get on and write the most exciting bits as soon as you can, instead of taking the reader on an intriguing journey that builds gradually to a satisfying climax (said the vicar to the nun).
The answer here is to put yourself in the position of, say, a stand-up comic: he writes a gag and it's funny – but only once. He rehearses it, then tells the joke maybe hundreds or thousands of times in his career. For him, the joke has become a meaningless sequence of words, devoid of any humour whatsoever. But he keeps using it because he can remember the impact it had when he first thought it up, and every time he tells it, his audience laughs. It's the same for your novel. Before you publish, if you're anything like me you'll read it over 200 times. The words will lose almost all meaning, and it will be the easiest thing in the world to doubt that your writing is any good at all. Here you need to be like the comic: remember what made you write that scene in the first place, and then imagine the impact it will have on someone who reads it for the first time. Trust your original instinct.
Character control
Of all the reasons for giving up on a novel, the one I hear most frequently – and which I find hardest to accept – is that the characters "take control" of the story. To write a novel is to tell a story, a story that you planned and every element of which you created, including the characters. If you make a first 50k outline, you plan the events and how they'll occur to stop the protagonist getting what he/she wants. These experiences should change the protagonist, which will lead to further events, until the resolution when he/she either succeeds or fails. You create the story you're telling; if your characters are somehow taking control, it probably means that you don't yet know what/whose story you really want to tell.
Again, it helps to look around. Think of one of your favourite novels, and imagine how many ways that story could have been told, from whose and how many points of view. But the writer used a little discipline, and you need to as well. You need a plan and to stick to it. Decide if you want to tell a story that may somehow be artistic, or if you want to be an artist who happens to tell stories. In the latter case, the novel may not be the right medium for you. In the former, try not to worry because what is "art" is so subjective it only deserves secondary importance. If you want to be a storyteller, then get on and tell the best story you can. Sure, creation can be a messy business, but you'll have all the time in the world to wipe it up afterwards (said the nun to the vicar).
The best two words I've ever written, and I'm sure my readers would agree, are "The End". It's a marvellous, wonderful feeling to complete a novel, and suddenly it doesn't matter that I have to go back and delete this scene and tweak that character and move that exposition. I'll take months if I have to, but the story is there, it exists somewhere other than just inside my head. And with a little organisation and discipline, so can yours.
__________
Chris James is an English science fiction writer who lives in Warsaw, Poland, with his wife and three children. He published his first novel in 2010, a futuristic court-room thriller called Class Action, and his second in 2011, called The Second Internet Café, Part 1: The Dimension Researcher, which takes the sub-genre of Alternative Realities to its logical conclusion. He is currently writing the second part of The Second Internet Café trilogy. You can learn more about Chris on his blog, or his Amazon.com
author page.[subscribe2]