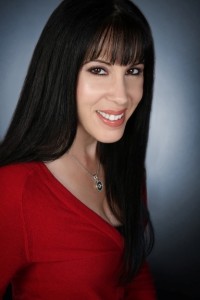 Multi-award-winning author, Hayley Rose, grew up in the beach side town of Pacific Palisades, California, to a family of visual artists. In the early 1990's she traveled the U.S. with her band Crush Violet.
In 1994, after a family reunion, she was inspired to write a children's book. Looking for a cute and catchy name for a main character, she kept hearing "first in, first out". Hence, the name Fifo was born. Hayley's mother would often ask her what she wanted to be when she grew up, so Hayley decided to start her series of "Fifo" books with that very question. Her first book, Fifo "When I Grow Up" was published in 2002.
Her love of travel inspired her second book in the Fifo series, Fifo "50 States", published in 2010. Stepping outside the Fifo series, "Do's and Don'ts, Lessons in Etiquette" will be out at the end of 2012.
Along with writing children's books, Hayley has been working in entertainment business management for the past 15 years, specializing in concert touring. She has worked many "A list" tours including Michael Jackson, Rod Stewart and Candlebox, just to name a few. Hayley hopes to one day soon release an album of children's songs. She is a currently member of the Society of Children's Book Writers and Illustrators and the Greater Los Angeles Writer's Society, and resides dually in Los Angeles, CA and Scottsdale, AZ.
Fifo's been bitten by the travel bug! Digging up diamonds in Arkansas, looking for fossils in Kansas, enjoying a delicious bowl of gumbo in Louisiana, and even seeing a Broadway show in New York. America is an exciting place! In Fifo's second book, told in rhyme, Fifo dreams about visiting all 50 states. A colorful reference-like geography book, Fifo discovers the wonders each state has to offer. He learns along the way each state's capital, shape, flag, motto, and much, much more. The possibilities are endless! So, come along with Fifo and you'll soon discover the beauty of America one state to another.
Fifo "50 States" is available from Amazon and Barnes and Noble.
Check out Fifo's Website, and learn more about author Hayley Rose from her Amazon author page.