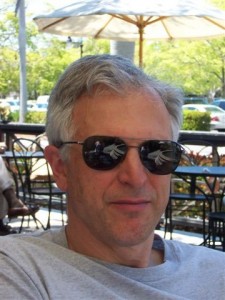 James Bruno is the author of three bestselling political thrillers. He has been featured on NBC's Today Show, in the Washington Post, Christian Science Monitor, Huffington Post, regional NPR and other national and international media. His spy-mob thriller PERMANENT INTERESTS and CHASM, a thriller about war criminals, have landed simultaneously on Amazon Kindle Bestseller lists, including #1 in Political Fiction and Spy Tales. TRIBE, his latest political thriller, centered on Afghanistan, has also been an Amazon bestseller.
Mr. Bruno served as a diplomat with the U.S. Department of State for 23 years. Prior to that, he worked as a military intelligence analyst and as a journalist. His diplomatic assignments have included Cuba, Guantanamo (as liaison with the Cuban military), Pakistan/Afghanistan, Vietnam, Cambodia and Washington, DC. He has spent ample time at the White House and has worked shoulder-to-shoulder with the Secret Service in a presidential protection detail. He also knows the Pentagon, CIA and other foreign affairs agencies well. Based on his experiences, James Bruno's stories possess an authenticity rarely matched in the political thriller genre.
It is this background as a diplomat, military intelligence officer and journalist that lend an air of verisimilitude to James' books that the vast majority of his competition lacks. "You are getting a dose of the real thing with James Bruno's books, not contrived fantasies. I believe this has been a factor in all three of my thrillers becoming Kindle bestsellers and my getting national media exposure on NBC's Today Show, in the Washington Post and other news outlets – also my landing Stieg Larsson's agent."
He says the most challenging part of being an indie author is the matter of just balancing writing, publishing and marketing. "It all falls on the indie author's shoulders and can be very daunting. So, I spend much of my mornings publicizing and marketing and reserve 9:00pm through 3:00am evenings writing."
James says he uses all the social media that everyone else uses to reach and recruit readers, but questions their effectiveness  as marketing tools. He says the web is a godsend for staying in touch with other writers and he belongs to several forums. "My first two books reached bestsellerdom without any of these tools. I had to play catch-up with social media."
James sees the indie author movement as very positive. "It's like a Declaration of Independence for authors – liberating us from the oppressive, arbitrary and outdated world of the big house publishers. Just look at all the authors who are finding new success independent from the Big-6. In my own case, I've been through three good agents, yet landed no deals. I finally terminated my contract with my last (big name) agent to self-publish in 2010. My books all became Kindle bestsellers throughout 2011. So, I can't say enough good things about the movement."
His advice to aspiring writers? "It's a steep and l-o-n-g learning curve. Successful authors are those who never give up. Improve your craft; learn the business side. I would skip the legacy route altogether and self-publish. Life is too short."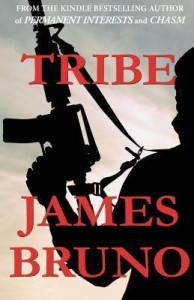 James Bruno's latest novel is TRIBE:
TRIBE is about how power, love, and fathers and daughters come into play in conflict-riven Afghanistan, and how the government gets it all wrong. What separates TRIBE from its competition is its authenticity – so authentic that the U.S. government censored it. I draw heavily from my service involving Afghanistan, including in the field.
Afghanistan: Battlefield of Power – Graveyard of Reputations CIA ops officer Harry Brennan put months of careful planning into Operation TALISMAN, aimed at giving a knockout blow to al-Qaeda in Afghanistan. Then CIA headquarters shuts it down with no explanation. As he investigates why, Harry, a rebel at heart, runs afoul of the CIA's leadership and the White House as he gets in the way of a huge oil deal, one that promises to ensure a President's re-election, troop withdrawal from Afghanistan and vast wealth to the oilmen who are behind the plot. Harry's life is in danger. Worse, so is that of his daughter, Laurie, who is kidnapped by Islamist terrorists in Yemen. Harry Brennan sets out to expose a conspiracy and in doing so, save his daughter's life. In Yemen to rescue Laurie, Harry becomes the target of Predator drone missiles–aimed by his CIA boss… Written by a former insider and censored by the U.S. government, TRIBE resonates with authenticity rarely seen in the political thriller genre.
Learn more about author James Bruno from his Amazon author page and his blog.