Safe upon the solid rock the ugly houses stand: Come and see my shining palace built upon the sand!
Second Fig, Edna St. Vincent Millay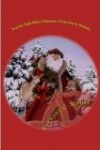 There are childhood memories that are so precious to us that we keep them deep inside. They sit in our mind wrapped like a Christmas present under the tree and we get to open them again, and again, and again. We gaze at these gifts with anticipation, knowing the treasure within. We may think that these memories are unique to us. As we grow older we realize that many other people were fortunate, like us, to have had the same childhood experiences. They hold the same precious memories deep in their heart.
As I carefully remove the wrapping paper from one high, square box and lift the lid, I see four children listening with rapt attention to the beautiful woman reading, "Twas the Night Before Christmas." Their faces are eager as they follow the rhythm of the poem. There won't be a lot of presents under the tree the next morning. But this memory, the joy of being read to, is the eternal gift that will remain long after the toys are broken and discarded.
My mother particularly liked the poem by Robert Louis Stevenson titled, "The Swing ".
How do you like to go up in a swing, Up in the air so blue? "Oh, I do think it the pleasantest thing Ever a child can do!"   "Up in the air and over the wall, Till I can see so wide, River and trees and cattle and all Over the countryside—   "Till I look down on the garden green, Down on the roof so brown– Up in the air I go flying again, Up in the air and down!"  
I can still hear her voice, and the cadence of the simple words expressing an invalid's pure joy at the childhood pleasure of a ride on a swing.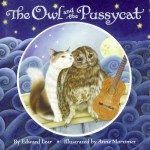 Another favorite of hers was "The Owl and the Pussy-Cat". When my daughter was young I bought her a beautifully illustrated version of this book and it became one of her favorites. I still have stacks of my children's books, and while I recently gave away many of the paperbacks that I had had for years, these precious books were dusted and put away in the cupboard.
Both of these poems are in the book, "The Best-Loved Poems of Jacqueline Kennedy Onassis". Daughter Caroline Kennedy selected some of her mother's favorite poems and presented them beautifully in this book. It struck me that as different as our backgrounds are, Caroline Kennedy and I shared many of the same poems with our mothers. Great literature is not only timeless, but a true equalizer. What Jackie was reading to Caroline in the White House, my mother was reading to me in a cozy home in New Jersey.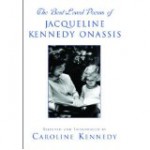 There is a luxury in being read to. It always struck me in literature when the author would describe a scene where a family would sit by the fireplace after supper and one of the parents would read aloud. The other variation I have come to appreciate is when a young person reads to an aging loved one whose eyesight has failed them. There is a patience and love in the act of reading aloud.
Let's fast forward to two years ago. My mother in law was very ill in the hospital as a result of a needle biopsy in her lung. The hole refused to close, and she developed a rare condition in which air leaked into her body. Imagine a 4'10" 94 pound woman blowing up to look like an Oompa-Loompa. Her eyes were swollen shut, and she was unable to watch TV or read. I needed to do something to distract her, so I grabbed Mario Batali's cookbook, "Simple Italian Food", and began to read the recipes to her. We pretended we were planning a party, and we debated the attributes of each recipe. Finally, the hole in her lungs healed, and she was able to leave ICU.
As we get older we should look back with nostalgia to the reading aloud moments of our youth. Here we will find those heart-warming moments, the gifts that no money can buy. When we can, we should grab the chance to give this same gift to another. It will enrich their life as well as our own.
*     *     *     *     *
L. A. Lewandowski is a Contributing Author for Indies Unlimited and author of the novel, Born To Die – The Montauk Murders. For more information, please see the IU Bio Page and her blog:cultureandcuisineclub.com.