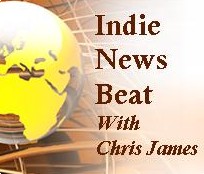 One of the fun things about being a Science Fiction fan is seeing how previously predicted futures pan out as time passes. But the truth is, very few writers from the past managed to get anything right. Even the grandfather of the genre, H.G. Wells, was invariably off the mark when he tied himself down with certain events happening by certain dates. Probably his most accurate forecast was in The Last War, written in 1914, in which he predicted the atomic bomb, although his bomb kept exploding continuously.
Arthur C. Clarke deserves much kudos for predicting in the 1950s that the Earth would be ringed by satellites to aid communication, but as we get closer to today, much of what has been invented over the last generation cannot be found predicted in books written thirty or more years ago. And a lot of what was predicted has not come to pass.
Science Fiction authors often complain that the genre is not taken seriously enough as a form of literature. Recently we've even seen a relabeling to "Speculative Fiction", in an attempt to raise the genre's perceived legitimacy. However, I believe one of the key reasons for Science Fiction's lack of stature in the wider literary world is the extremes to which authors go: either too optimistic (unreasonably rapid technological advancement), or too pessimistic (the endless dystopias). While many writers will set a story in the future to act as a warning to their own present (dystopia), many attempts at predicative fiction tend to anticipate much faster technological development than we've seen. It is a fact that a lot of Science Fiction has made wildly optimistic predictions for all the really cool things we were supposed to have by now. And we're still waiting.
Thus, when one of those potentially cool Science Fiction inventions does come along, it's worth taking a look. So it's time to introduce Sensory Fiction, the wearable book, which lets readers feel the fiction. Yes, ladies and gentlemen, as the protagonist in the prototype story "experiences a range of emotions and sensations — deep love and profound despair, the warmth of sunshine and the constriction and coldness of a dark damp cellar," a contraption with a passing resemblance to a medieval torture device will change your skin temperature, make vibrations to change your heart rate, and convey tightness or loosening through its compressed airbags.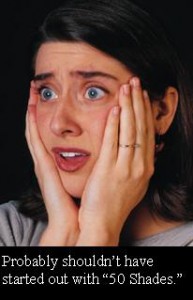 While there's no doubt the developers' intentions are sincere, it is actually quite difficult to keep a straight face. First, there are the practical applications – ladies, would you wear one of these over your favourite blouse on your daily commute to the office? If you watch the video at the end of the article, you'll notice the Central Control Unit, a chocolate box-sized device which is strapped to the upper part of your spine, so no lying down to enjoy any other sensory enhancements if the book you're reading happens to be of a more mature nature (ahem).
As with so many other inventions, if Sensory Fiction is to be a success, the market for it will have to be created, the price will have to be low, and the device itself will have to shrink. The best thing going for it right now is that nicely alliterative strap-line, "Feel the fiction", which is kind of warm and fuzzy, and works much better than the probably more accurate "Get disturbed while trying to read a book as a lumpy bra keeps tickling your skin and jolting your heart to make it palpitate".
However, it's easy to mock, so as a predicative Science Fiction author myself, I'll make this prediction: Sensory Fiction will sink without a trace. No one will ever hear of it again. And, to put my money where my mouth is, if in one year's time a commercially available version of this device will have sold more than, say, ten thousand units, I will happily perform any forfeit the readers of Indies Unlimited care to suggest in the comments below. Who said Science Fiction can't be fun?