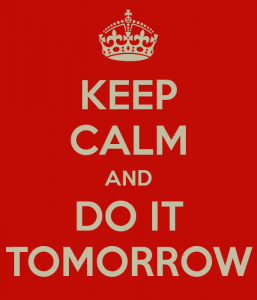 I am writing two books just now. Well, no I'm not, I am brewing two books just now. They are percolating, as it were. Not actually writing them, ever, would be fine if I hadn't started calling myself a writer but the trouble is, well the trouble is Indies Unlimited.
When I first started reading this pesky blog I had one book to my name, written way back in the mists of time when Author Solutions was the brilliant new alternative to 'real publishers'. It languished way down at the bottom of the Amazon sales figures and my Mum kinda liked it. I thought of myself as a bit of a diarist, life amused me and I wrote little tales of derring do for entertainment. When blogging was invented I was cock-a-hoop…the interwebs had made a thing just for me. I posted tales here and there with ambitions, nay pretentions to a spot of website writing and ghost blogging.
Then this bloke called Hise put out a call for guest posts in some Facebook group I'd stumbled into. That was the start of the trouble. Three guest posts later and The Big Email came. Would I like to be an IU staff writer? Would I? You bet! That made me a real writer.
But then I started to take notice of the stuff everybody else said on here, specifically the relatively insistent refrain that to be a writer, one had to, um, write stuff. I started the easy way, I already had a load of bloggy tales from my most recent mad enterprise, pretty much a bookful, so I learned all I could from the other Indies about real writing — story arcs, points of view, conflict, hanging off cliffs — and cheated my way to a second book by editing the bits into a tolerable whole.
It's doing ok. With all the other advice from the rest of our indies, I now know a bit about formatting, getting things in to Amazon and Smashwords, marketing and the like, but now I have this huge issue hanging over my head. Some reviews mention wanting to read more. I owe my readers more books.
They have titles, and stories and characters, these next two. But what they don't have is any ready-made content. They are about things I haven't already written, and this is the big confession, I have never sat in front of a blank screen and written Chapter One in my life. Even as an academic, I cheated. My essays and dissertations were constructed on index cards. I'd put a juicy quote from an impressive text book on each card (not a well-known quote, an obscure bit that made it look like you'd actually read the thing) and then shuffle the cards until the quotes made some kind of logical progression. Then I'd join them up with some ands, buts and notwithstandings, and hey presto, piece of writing.
My first two books weren't entirely dissimilar.
But now I'm a writer, not a cheat. I have a trilogy of adventures to finish and a novel bursting out of my head…and this is the winter when one or other or both of them should be under way. I think it's a bit like stopping smoking. I can imagine it, I can plan setting a date to do it, I can consider all the ways to create an environment in which it might happen, but it doesn't. Happen. Maybe if I'd ever been a smoker and had had to stop I'd have the self-trickery I need to start writing but I didn't. And I haven't.
I did try 'beginning' by downloading Scrivener. Now I have to learn to use it and I did try, but the best way seemed to be to plan some chapters and round out some characters. And that was a bit too close to writing, I wasn't ready for it, I had to learn Scrivener first.
My new year's resolution was to start. But it's February now. I am, of course, clearing my desk of other things in readiness. That's important, so I can concentrate. By the end of Feb I might have decided which book to begin in March.
Help me. How did you stop smoking? I mean start writing? All tips and tricks will not only be gratefully received, they will be printed off and stuck to my office wall. That should take me into April.