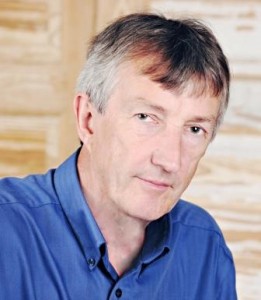 Guest post
by Pete Barber
On May 17th, 2014 I offered my self-published technothriller, NanoStrike, free for five days on Amazon. My novel was downloaded 39,000 times. Perhaps my experience can help others.
Step one–I freshened up my novel, which I self-published in 2012 but never promoted. I retitled, recovered, rewrote, and reedited. If you'd like to know why, I recently wrote a blog post about this for Big Al's Book & Pals.
I withdrew the old novel from all distribution channels except Amazon, waited two weeks, updated the title and cover on Amazon, then enrolled in KDP.
I was ready for my promotion.
Objectives:
1. Improve the Amazon review profile—I wanted to break 100 reviews. Once a book gets to that level, the odd poor review (inevitable?) doesn't skew the star rating. Plus IMO, 100+ reviews tells a prospective reader that the novel is battle tested. The first reason is mathematically correct. I have no evidence to support the second, just my gut.
2. Gain name recognition for me and the novel.
The process:
I devoured Jackie Weger's site, http://enovelauthorsatwork.com, which has all the information you need to prepare for and run a successful promotion
Bookbub is the 5,000lb gorilla in the book promotion world. I requested a Free Book promo slot from them, giving a broad range of dates. They accepted my title for May 17th, and I scheduled my KDP free days. I hate to sound like a school principal, but if I hadn't already done the hard work to build a good review profile (32 reviews, 4.7 stars), then edited and re-imagined the story, I probably wouldn't have gotten a Bookbub date. They can afford to be picky, and they are.
Date in hand, I submitted to 34 other book promo sites. Some were free, many not. I was accepted by eighteen plus Bookbub. Go BIG, I was told, and the advice was good.
Cost?
Bookbub was $220 for a Free Thriller promo. I spent another $200 on the other sites.
Downloads:
Day1-23K, day2-6K, day3-3.5K, day4-4K, day5-2K. Total-39,092 downloads.
Immediate results:
On May 17th, NanoStrike hit the top of Amazon's free listings in two categories. The title stayed there for five days. My highest Amazon sales rank was 5 (meaning only four other free books were being downloaded faster). Sales rank hovered in the high teens for most of the promo and ended at #29.
 Amazon Best Sellers Rank: #5 Free in Kindle Store (See Top 100 Free in Kindle Store)
#1 in Kindle Store > Kindle eBooks > Mystery, Thriller & Suspense > Suspense
#1 in Kindle Store > Kindle eBooks > Mystery, Thriller & Suspense > Thrillers > Technothrillers
Short term results:
39K downloads is the Amazon equivalent of 3,900 sales (ten free downloads = one paid download). Equivalent sales don't count toward the Amazon paid sales ranking. But they do count in the Amazon Popularity Lists, and many readers purchase from those lists. NanoStrike hovered around #10 in the Technothriller Popularity List for almost a month. There are fifteen books to a page, so I was above the fold, which resulted in paid sales.
After thirty days:
NanoStrike has 109 Amazon reviews averaging 4.6 stars. The cover has been seen over 39,000 times. I fulfilled both objectives.
Personal benefits:
1. I've sold around 140 books. I'm still selling a copy or two each day even though the title is no longer on the first page of the Popularity Lists. These must be the word of mouth sales I kept hearing about but never got.
2. The image of my title sitting at #1 in the Amazon category lists is indelibly burned in my memory. I want that again, but next time in the paid listings.
3. Sure, many downloads are languishing on Kindles because the book was free. But if 77 people were kind enough to write a review, many more must have read the tale, and that's thrilling to me. Having my work read and appreciated by strangers is a huge high.
4. I picked up over fifty 'likes' on my FB author page, and I have a burgeoning Mailchimp email list thanks to a new link on my website.
5. I learned about Bitly (more on that below), EBookTracker, Amazon Lists and Sales Rank, Mailchimp, and Hootsuite. All in a week, because my feet were to the fire once I landed the Bookbub date.
What would I do differently?
My biggest screw up was not knowing about Bitly before I submitted. I didn't create unique URL links for each of the promo sites to track their effectiveness, so the 39K downloads are a homogeneous blob. I've kicked myself (repeatedly), but I won't make that mistake again, neither should you. Also, there are a couple programs out there that do the submissions semi-automatically. I'll use one next time. The manual process is arduous and repetitive.
Overall, I fulfilled my objectives with the free run. I believe the prep work I did on the copy, the cover, my Amazon author page, my web site, etc. contributed significantly to delivering the biggest bang for my buck. Next step—a Kindle Countdown promo in the fall.
---
Born into a blue-collar family in Liverpool, England, Pete missed The Beatles but did go to The Cavern a few times. He immigrated to the US in the early 90s, and became a citizen. After twenty years in the corporate madhouse, Pete moved to Western North Carolina where he lives with a couple llamas, two spoiled dogs, a brace of cookie-eating goats, one ferocious cat, and a wonderful wife who thankfully understands his obsessive need to write fiction. Learn more about Pete from his website.