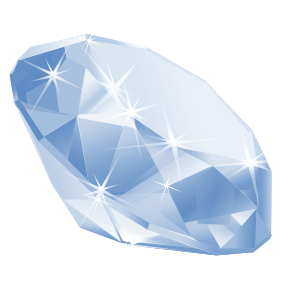 What I have to say here is going to be very unpopular with a few folks in the indie community. It will offend those who say, Don't settle for less than the very best. Spend as much money as it takes for editing, cover design, formatting. Your book deserves your utmost effort.
In truth, the perfect is the enemy of the good. If you live in dread of a reviewer pointing out an errant comma, you will never hit the publish button.
I'm not suggesting that you should publish an unproofed first draft. What I am saying is that indies operate in a different and more dynamic publishing environment than traditional publishers.
It is very important for a trad publisher to polish, polish, polish before hitting the publish button, because when they hit that button, they are going to be running off thousands of copies at considerable expense. They are going to ship boxes upon boxes of those books out to brick and mortar stores at considerable expense. If there is a mistake in those pages, it is a disaster.
Indies use print on demand and digital media. If someone tells me there is an errant comma on page 32, I can go fix it right now at no expense. If my cover sucks, I can replace it. If my blurb is awkward, I can change it. That lightning fast agility is something trad publishers do not have. They are stuck in the past, and mired in their old ways of thinking. Don't get stuck with them.
When I hear writers talking about readers who won't give indies a chance because of all the dreck out there, I always wonder who these readers are. Who is saying this? I have never heard a single person outside the business say these words. Those words come from other authors, from the trad publishing elite, and wanna-be trad-pubbers. I will wager dollars to navy beans that 90% of the fans of any given well-known author could not tell you the name of that author's publisher. People do not care about publishers. Publishing houses are not brands in the same way other corporate entities are. No one says, I only read Random Penguin Solutions books because they are the best.
No matter how much you polish, here are some other things you won't see in reader reviews:
"The paragraphs were all beautifully and correctly indented."

"I was impressed that every single word in this book was correctly spelled."

"The author's proper application of semicolons was nothing short of breathtaking."

"The paucity of adverbs illustrates the top-quality editing this book received."
Not every indie author is surrounded by what I like to refer to as my "protective ring of poverty." If you have some serious coin you want to throw at editors and what-not, by all means, go ahead. It's not a terrible idea. But, if you expect the end result of that investment to be perfection, you are bound to be disappointed. Editors are human too. Mistakes will happen. What you're really buying is an excuse to be angry with someone else instead of yourself.
If you are on a limited budget, my advice is to save most of your money for promotion. That is what will make the greatest difference in whether readers find your book.
So write it, proof it, correct it, read it out loud to someone, correct it again, have someone read it out loud to you, correct it again, then get it to a half-dozen good beta readers. Then correct it again. Then publish. If readers find problems, fix the problems on the fly. When you feel you have it in fighting trim, promote the hell out of it. Your book will be making money while people doing it the old fashioned way are still waiting for a mark-up from their editor.
If you think that's unacceptable to today's readers, please do yourself a favor and look at the reviews for Fifty Shades of Grey. Amazon shows 24,985 reviews. The book has an unimpressive 3.4 star average. E.L. James must be crying all the way to the bank. Do you know who's crying along with her? The pride of the publishing industry, Random House.
It's a good thing those gatekeepers are doing their job, protecting the public from indie dreck, right? Here are a few snippets from just a fraction of the 6,455 1-star reviews:
This has to be the most appallingly atrocious writing I've ever seen in a major release.

I can't imagine what fans are comparing this to when they describe this as "good."

I have read Harry Potter fanfiction that is thousands of times better than this… actually, that isn't saying much. Still, I cannot put into words how stunned I am that these books even exist, let alone got onto the NYT best seller list.

For all of you who think this book is precious and well-written – I'm scared, very scared for you.

First, this is beyond terrible writing. I think the author should stick with TV and stay away from the written word.
At last count, Ms. James was a bazillionaire. Does her book suck? I never read it, but reviews refer to two-dimensional characters, flat, unbelievable dialogue, repetitive phrases, punctuation, grammatical, and usage errors – you know, all the stuff that professional editing is supposed to fix. Apparently, it didn't.
Here is the take-away: You absolutely should do your best. If you have money to spend on editing and all the rest, then do so. But if you don't have the money to spend, there are ways around it. People who say you absolutely must spend money on all this stuff are stuck in the past. Don't let the idea of unattainable perfection paralyze you.
*Cue crying literati*