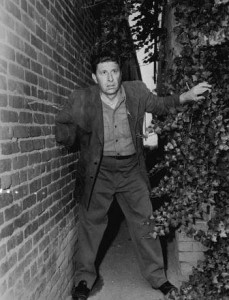 A long time ago (at least in internet time) I did a post on homonym or homophone errors titled Watt Due Ewe Mien. We all know the most common errors and hopefully look for them when we're proofing our own work. Most of us have words and phrases in our vocabulary we use less often than the heavy hitters like their, there, and they're that we know (or think we know) how to say, but have trouble getting them right in our writing. (Or should that be write in our righting?) My own personal bugaboo is sale and sell. You've probably identified some of your own. Or maybe you haven't. What I'm going to cover here are semi-common words and phrases I see wrong more often than I'd expect and a bit of discussion about each. I've seen all of these make it past the author's self-editing and whatever editors, proofreaders, and beta readers assisted them to land smack dab in the middle of a book. Multiple times. Hopefully this will help you avoid these same mistakes. In each I'll list the wrong usage first, the correct one last.
Loose vs Lose
I'm not sure why this one is so hard. One internet forum for poker players I frequented, it was so common I decided it was a hatred of the word lose (what happens if you don't win or if you misplace something). I'm not sure I've ever seen someone write lose when they meant loose (what something is if it isn't tight). Indie authors aren't as prone to this error as poker players, but it's still a common error.
Straight Jacket vs Strait Jacket
While one of these may prevent you from bending and contorting, making you straighter than normal, this kind of jacket is referring to one of the definitions of strait meaning closely fitting or limited in space. Multiple dictionaries describe that definition as archaic usage, possibly part of the problem people have in getting it correct. If you're wearing one you might also be in dire straits, a phrase I don't believe I've ever seen incorrectly rendered as dire straights. I suspect we can thank Mark Knopler for that. Country singer George doesn't figure into this discussion at all.
All of the sudden vs All of a sudden
The only theory I have for this one is that people hear it wrong and write what they hear. If they actually considered the words, it's obvious. Isn't it? Nevertheless, I've seen this one more than once. Go figure.
Reign in vs Rein in
People who pay more attention to Kings, Queens, and CEOs than horses might be forgiven for getting this wrong. The expression rein in comes from horses, not ruling kingdoms. Tight reign rather than tight rein is another one people get wrong for the same reason.
Waive vs wave
Lawyers, bankers, and the rest of us understand that the first is to abandon or give something up. And we all know which breaks over the beach or where we can ride surfboards. So tell me, which most closely resembles what you do with your hands to say hello or get someone's attention? If I took what I've read literally, my book collection has more one-armed men than all the episodes of The Fugitive.
Lead vs Led (vs Lead?)
The first is what you can do with a horse before he turns down your offer to buy him a drink. The second is the past of the first. The third, spelled like the first, pronounced like the second, is a metal or the kind of foot Kat Brooks is rumored to have. I have no trouble understanding how this one happens. In fact, I'm not sure I don't have the first and third listed in the wrong place.
Peace vs Piece
Normally this doesn't cause problems. The first is not war, the second less than the whole (except, as George Carlin pointed out, crumbs are an exception). Where they get confused is in variations of the phrase to say your piece. Best way to remember this? Saying your piece is unlikely to cause peace.
Phase vs Faze
The first describes stages or changes something goes through, like the phases of the moon. The second is "to cause to be disturbed or disconcerted," although I'm not sure I've ever heard or seen this without a not or wasn't in front of it. Saying he wasn't phased means he didn't change, but it is still the wrong word.
I'll bet you've seen others. Use them incorrectly in the comments and make me cringe.