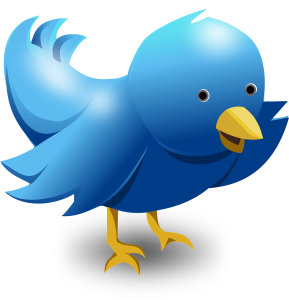 The amount of time we spend on social media can be daunting. With Facebook, Twitter, Google+, Pinterest and so much more, it's nearly impossible to get in, get out and get on with what you're really supposed to be doing.
Twitter is an integral part of most of our social media strategies; however, like the other platforms, it's easy to get caught up in the "social" aspect of the platform. Try this system to spend less time managing Twitter.
All it really takes is about twelve minutes a day. It's best to break it up into a few segments.
Beginning of the Day
Respond to new followers (a quick thank you) and "real" direct messages. If you're like me, I completely ignore the spammy "Buy my stuff" direct messages. Time – 2 minutes.
Scan through your timeline or lists and retweet four of five tweets from your network. Time – 1 minute.
Schedule a tweet for your most recent blog post or other content that you're posting for the day. Time 1 minute.
Total Time – 4 minutes
Afternoon
Acknowledge @you tweets. Time – 1 minute.
Favorite a few tweets and retweet other important content (like Indies Unlimited!). Time – 1 minute.
Find four to five new people to follow from your timeline. Time – 1 minute.
Total Time – 3 minutes
Evening
Acknowledge @you tweets. Time – 1 minute.
Scan your lists and engage in any interesting conversations. Time – 2 minutes.
Schedule a few tweets to go out later in the night or first thing in the morning. Time -2 minutes.
Total Time – 5 minutes.
There you have it, Twitter on twelve minutes a day.  The key, of course, don't get lost in your feeds.
As with any activity, if you have a schedule and an objective, you'll be more efficient and productive—what we do on a daily basis to promote our writing follows the same laws. With this type of schedule, you'll prevent those times that you look up at the clock and realize you just wasted 45 minutes.
The beauty of this is you'll acquire new relationships daily, share other people's content, converse with others and share your own content without being spammy.
Take twelve minutes a day to increase your followers and watch your platform grow exponentially with the perfect balance of sharing your own content while promoting others.